Deputy shoots, kills man in Carroll County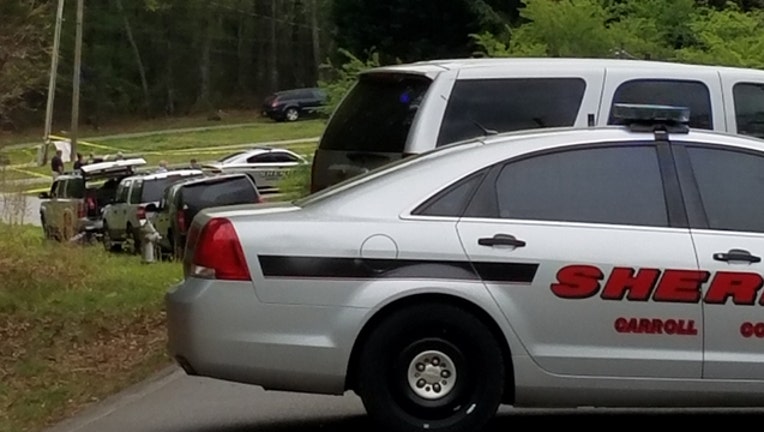 CARROLL COUNTY, Ga. - Drugs may have played a part in the shooting death of 32-year-old Jessie Thedford in Carroll County Saturday, GBI spokesperson Nelly Miles said
Investigators say deputies responded to a 911 call before 10:30 Saturday morning involving a dispute between Thedford and his would-be landlord. They say Thedford wouldn't cooperate.
When deputies arrested and searched the man, they found what they believe to be methamphetamines on him.
Thedford was cuffed and put in the back of a patrol car. Investigators say he was able to put his hands to the front of his body, slide through the patrician and take control of the car driving it towards deputies and the man he got into an argument with. 
"Thedford did not comply to those verbal commands to stop. One deputy did fire his service weapon into the patrol vehicle. Thedford was struck, transferred to a local hospital – it's called Tanner Medical Center – and he later died there," said Miles. 
Neighbors say they heard three shots and a call for help so they came running. 
"Wow, I mean it's just like something you hope never happens it's like something out of a movie. I mean, we're right here. I've lived my whole life 42 years on this farm and it's a very calm and peaceful area except this one spot," Sam Gentry said. 
Gentry says they've heard of trouble happening in those duplexes down the road for years, but nothing this tragic.
Miles says Thedford and the would-be landlord did have a history. Thedford was just looking at the property Saturday and the man decided not to rent to him. 
The GBI will conduct a full autopsy on Monday at their crime lab in Decatur. Through that autopsy, they will be able to do a toxicology report to see if Thedford was on drugs at the time of his death. Once the GBI's investigation is complete, they will turn the case over to the Coweta Judicial Circuit District Attorney's Office for review.