Mother, teen targeted in glass-shattering, life-threatening road rage shooting
DEKALB COUNTY, Ga. - DeKalb County police are looking for a man they say fired several shots into a car on a busy road during rush hour traffic.
"I was just scared. All you heard was the gun, the bullets hitting the car and the glass breaking, and us screaming," the owner of that car told FOX 5.
Her bullet riddled car is a constant reminder of the near-death experience for this Gwinnett County woman.
"When we get on [Interstate] 285, he jumps into the fast lane and he just slams on his brakes," the woman said.
The victim asked FOX 5 not to identify her to maintain her safety.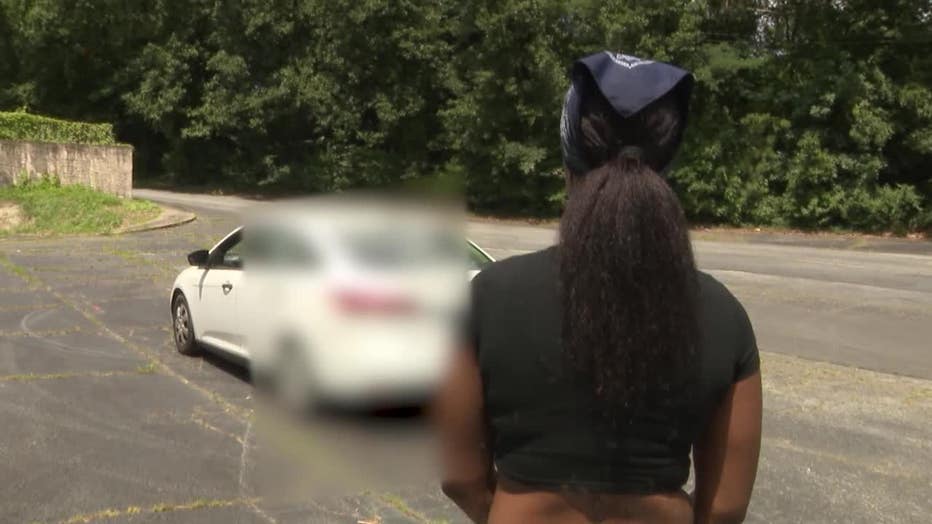 She said she was heading home with her 17-year-old daughter last Friday during rush hour traffic on I-285 in DeKalb County. She noticed a man driving a Honda Accord swerving in and out of the lanes.
She said the driver was cutting off other drivers and braking.
"I blow my horn and throw my hands up. At that point I call 911," the woman said. "He rolls down his window and he points his gun out the window at me and my daughter."
The woman says just before the Pleasantdale Road exit, the driver slammed on breaks and caused her to hit his car.
"When I hit him, I already knew that he is going to try to shoot at us. He has already showed his gun," the woman explained. "I heard the first shots hit my trunk, and he drove up closer to the back passenger window and he started firing into the car."
The woman counted at least ten shots into her car.
"The first few shots he shot were here in my trunk. Those were the ones I heard. They sounded like rocks, and they were really loud," the woman said.
Several shots busted out the passenger front and rear window. Another flattened a tire. Another shot was just centimeters away from piercing her head in what appears to be another case of road rage.
"I was trying to get as low as I could possibly get without not being able to see," she said. "I was trying to get away from him at the same time, and peeking over the steering wheel."
This woman is hoping someone who might have been in the area will come forward and recognize the car.
She described the car as a newer model dark gray Honda Accord.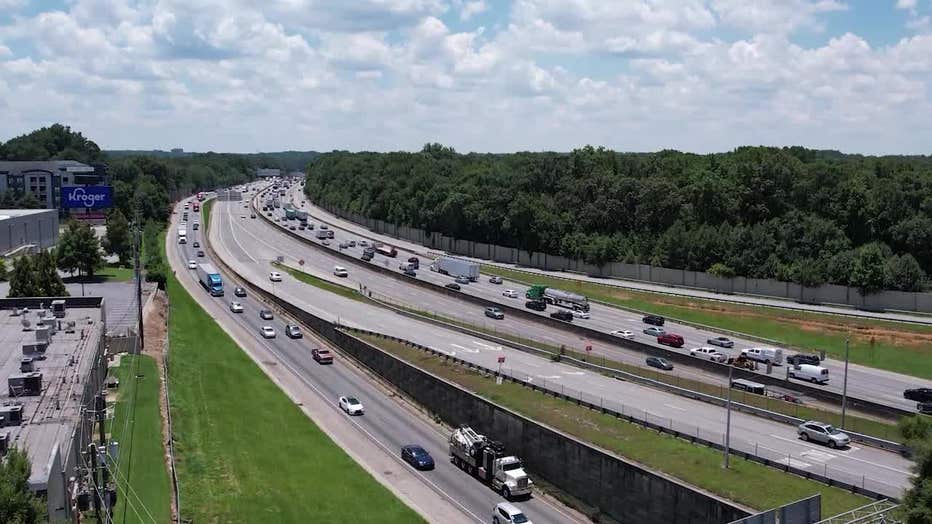 If you know anything that can help, contact DeKalb Police.
A GoFundMe has been set up to help the victim.
FOX 5 does not vet or endorse any GoFundMe accounts. Donate at your own risk.