Body of missing 16-year-old boy found near South Fulton apartment complex
SOUTH FULTON, Ga. - Police in South Fulton says officers have located the body of a 16-year-old boy was disappeared last weekend.
Daven Beasley was last seen at his South Fulton home on Sunday. The teen took medication and family members became concerned after not hearing from him.
Family says Daven does not like to take his medication and he can get irritable from it, but they say Sunday there was nothing unusual about his behavior toward them. They just know he left the house that night to hang out with friends, and he hasn't been seen since.
Friends say he was headed to the Camelot Apartments on Old National Highway, but his sister doesn't know what he'd be doing there.
A search of that complex on Friday yield no clues, but officers resumed the search on Saturday. Police say officers found Daven's body among heavy brush and trees in the surrounding woods. Investigators say his body had been there for an extended period.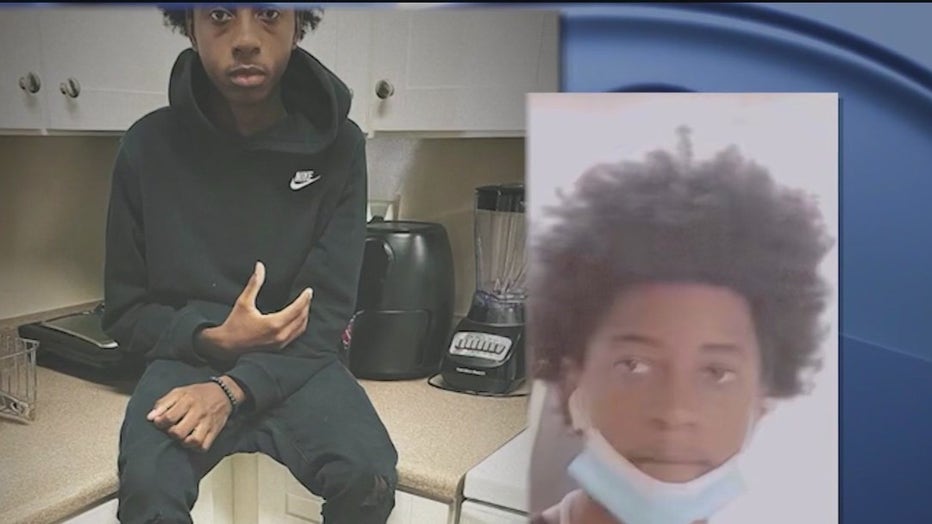 An autopsy will be performed to determine the cause and manner of death.
Family grieves death of South Fulton teen
Even though South Fulton Police haven't said what caused Daven Beasley's death, his family says they have information that proves he was murdered.
"I'm just heartbroken…16 years old, didn't even get a chance to travel, go to a high school prom or anything of that matter. I just can't," said Kamen Beasley. 
She's still trying to process the loss of her 16-year-old brother Daven.
She says a family member found his body this morning in some deep brush around the Camelot Club Condo complex while they were searching the area together with police.
She says the tip that his body was there came from their own search for answers. 
"For him to being missing that long, I knew something was wrong," Beasley said. 
After days of not hearing anything from police, she says they started questioning his friends and taking to social media to find him.
"I made my Instagram page public. So many kids came to me with information, and it was different people all saying the same thing. He was in Camelot," she said.
Kamen says the day he went missing, everything seemed fine with him. 
She didn't think she would have to say goodbye to him then.
"His attitude was in check. Like he wasn't irritable or anything of that matter. It was a normal day. I did not know that was going to be my last seeing my brother," Kamen said.
The family believes from the evidence they've gathered, Daven was murdered. 
And Kamen believes she's gathered and passed along enough information to police to arrest the ones responsible for her brother's murder.
"I'm not going to say their names, but the police have all the information that they need…I definitely want justice for my brother with the information that we provided," she said