Tennessee dad asks for help finding daughter's lost teddy bear with heartbeat recording from late mom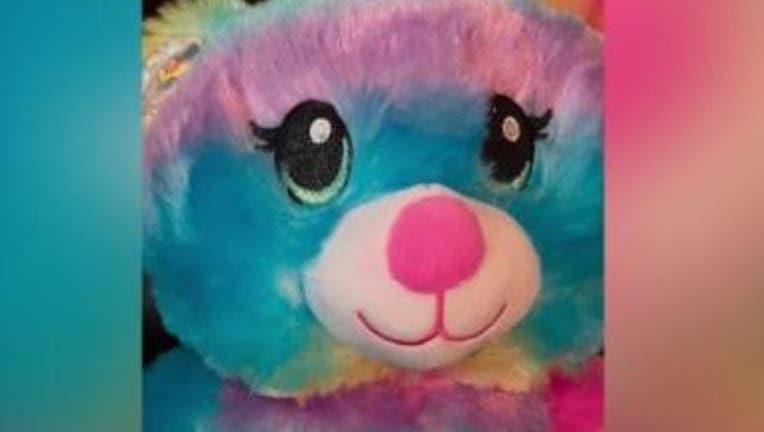 article
KNOXVILLE, Tenn. - A Tennessee father says he needs help finding a very precious toy.
Tylor Kennedy's 4-year-old daughter's teddy bear was accidentally donated to a Goodwill Store, WATE reports. The bear contains a recording of her late mother's heartbeat, 
"My daughter's mom passed away, and her grandma made her bear with her mom's heartbeat in it," Kennedy told the station." The sound can be heard when the bear's hand is squeezed."
Kennedy said the bear, a tie-dyed rainbow teddy bear from Build-a-Bear, is the only thing the little 4-year-old girl has of her mother.
The Goodwill is located in Tazewell, roughly 45 miles north of Knoxville. The manager said she believes the bear was bought by a local resident and may still be in the area.
"Please, if y'all find it or see anybody that has one, just check or turn it in, and I believe that somebody will get a reward if they dropped it off. I mean I know they'll get their money back for sure," Kennedy pleaded.
A sign has been placed in the Goodwill asking for the return of the bear.