DA: 'Real possibility' armed man in theater wanted to shoot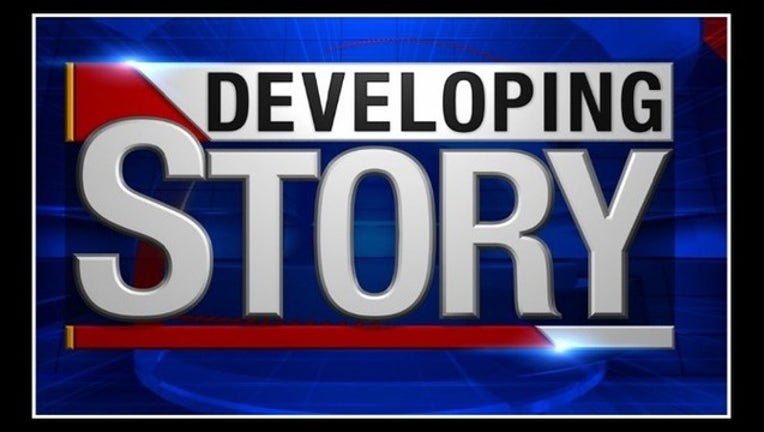 MONACA, Pa. (AP) — There's a "real possibility" a Georgia man jailed on charges he brought a stolen gun and ammunition into a western Pennsylvania movie theater planned to shoot it up, a prosecutor told The Associated Press on Thursday.
"I think common sense tells us that was a real possibility, but again, we're still investigating the matter," Beaver County District Attorney David Lozier said.
William Gossett, 21, of Covington, Georgia, was arrested Saturday at the Cinemark Theater in Center Township, about 25 miles northwest of Pittsburgh, after police saw him walking around in 90-degree temperatures in long-sleeved military fatigues and carrying a large bag.
The bag contained the .25-caliber handgun that police said had been stolen in Columbiana, Ohio, ammunition and other items including at least one knife, a bandanna and surgical mask, and a note that authorities haven't described. For now, Gossett has been charged in state court only with receiving stolen property — the gun — and carrying it without a license.
The FBI was helping trace Gossett's travels through Tennessee, Kentucky, Ohio and into Pennsylvania, Lozier said.
"It's a jurisdictional issue. I can't go into Ohio and determine whether he stole the gun," Lozier said, explaining the FBI's involvement. The FBI in Pittsburgh hasn't commented on the investigation, but U.S. Attorney David Hickton, whose office will prosecute any federal charges filed, confirmed the federal agency's involvement.
"The matter is currently under review and when we can report on our investigation we will," Hickton said.
Earlier Thursday, police also got a search warrant so they can download information from Gossett's cellphone and personal devices in hopes of retracing his steps and determining whether he communicated anything about his intentions, Lozier said.
Gossett doesn't have an attorney listed in court records. Lozier said Gossett's family and others have been or will be interviewed.
Gossett's father, Kyle Gossett, said his son, who goes by his middle name Dakotah, has been in and out of trouble since he was young. His mother, Lisa Fox, got a protective order against him when he was a teenager because he was violent at home, and he left high school without finishing after he got in trouble for fighting, his father told The Associated Press Thursday.
Kyle Gossett said he pleaded with a juvenile court judge in Georgia to give his son more than probation when he got in trouble as a juvenile, and even got a judge to order a mental evaluation, but that turned up nothing and his son was released.
William Gossett was arrested last year for having a fake ID and someone else's credit card information. He served several months in jail and was serving 10 years' probation in Georgia after his release in the spring, his father said.
William Gossett has Asperger's syndrome and is very intelligent but doesn't always make the best decisions, his father said.
"He is so smart about stuff, but when it comes to common sense, he doesn't think about the repercussions of things," he said.
He said his son was always more interested in video games, especially war games, than in sports or playing outside.
William Gossett hadn't been in touch with his parents since June and when his father sent him a message via Facebook after hearing from relatives that he was in Tennessee in violation of his probation, he unfriended both his parents on the social media site.
It was almost a relief when police in Pennsylvania called with news of his arrest because it meant he was alive, Kyle Gossett said.
Center Township police said William Gossett initially gave them a false name, then told them he had walked to the theater and found the gun in the street, according to a criminal complaint.
Police were concerned that Gossett told them he planned to see "The Purge: Election Year," a sequel in a series of movies about it being legal to kill people one day a year.
"I want everybody to know that me and his mom have both been beating ourselves up, thinking where did we go wrong, what did we do wrong," his father said.
___
Brumback reported from Atlanta.