Creepy Halloween doll in carpool lane doesn't fool officer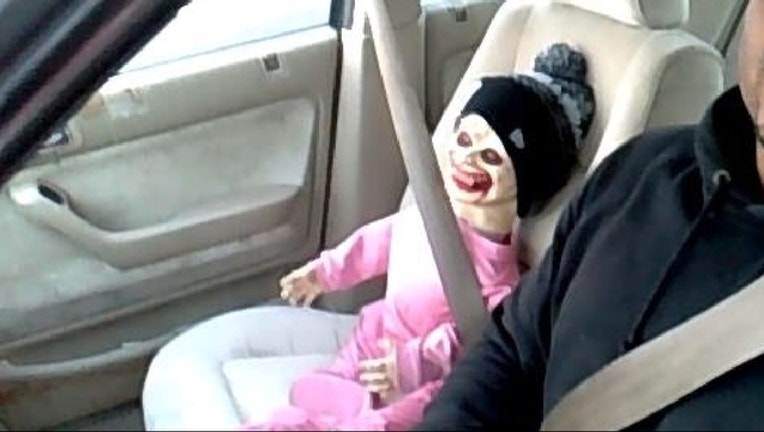 article
TACOMA, Wash. (AP) — Washington state troopers have seen drivers use all kinds of tricks to get access to carpool lanes.
During Tuesday's morning commute, a trooper pulled over a man who tried to use a creepy Halloween doll to gain access to the carpool lane of Interstate 5 in Tacoma.
The trooper found the male driver and the doll buckled up in the passenger seat in the car, violating the rule that requires two or more people in carpool lanes.
The doll, dressed in a pink outfit with a black hat, sported a creepy red skeletal face.
Trooper Guy Gill said on Twitter that the driver got a $136 ticket for the carpool lane violation but joked that the agency "gave him a break for not having a car seat."