Deputies chase pair wanted for stealing catalytic converters in Coweta County
COWETA COUNTY, Ga. - Coweta County deputies say they've arrested a couple accused of stealing a catalytic converter in broad daylight in a busy shop center in Newnan. Such thefts continue to be a problem and in the middle of the day is a bold step.
Deputies say the suspected catalytic converter thieves rolled down Interstate 85 reaching speeds of more than 150 mph. A video shows the black Camaro using the shoulder to pass cars on the busy freeway.
Witnesses say they saw Eddie Mosely and Ashley Day cutting the catalytic converter off a truck in the Newnan Lowe's parking lot. These thefts are an ongoing problem in metro Atlanta, but usually not in broad daylight.
Deputies say Mosely was behind the wheel of the Camaro. The chase ended up on Interstate 285, with speeds still over 120 mph.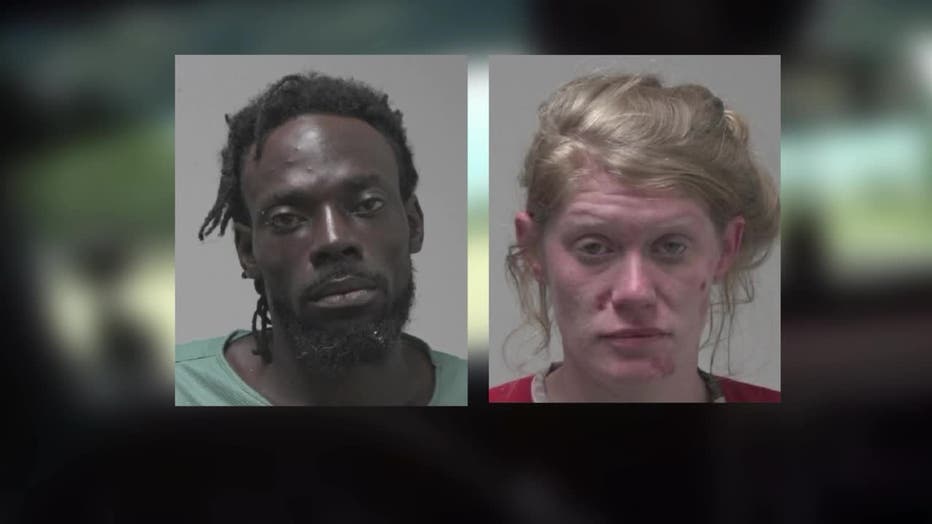 Eddie Mosely and Ashley Day (Coweta County Sheriff's Office)
The Camaro exited on Riverdale Road. Deputies say the couple bailed and ran.
The sheriff's office says a deputy in training pursued Mosely into the woods of Clayton County and captured him. He's facing felony charges including fleeing and attempting to elude as well as theft.
Another deputy tracked down Ashley Day after a short foot chase.
Deputies say Mosely has a suspended driver's license and active warrants out of Colorado, while Day is wanted in Fulton County as well as the state of Florida.