Court throws out North Texas man's 1987 murder conviction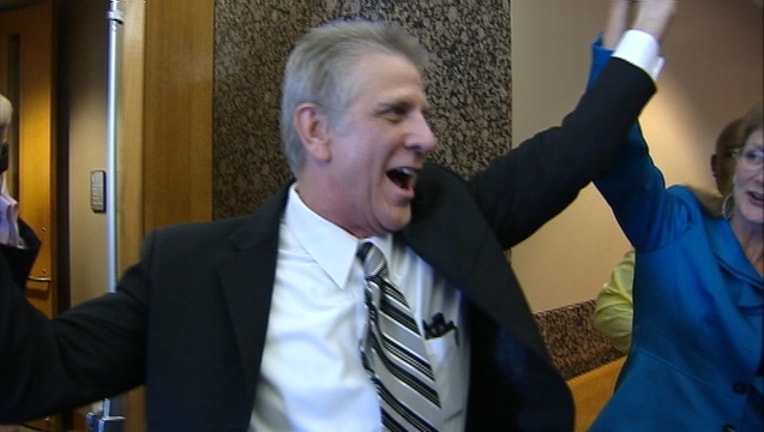 article
DALLAS - The murder conviction for a North Texas man who spent 25 years in prison has officially been set aside.
The Texas Criminal Court of Appeals on Wednesday declared that Steven Chaney is an innocent man.
Chaney was arrested for killing John and Sally Sweek in their East Dallas apartment in 1987. His first trial ended in a mistrial. A bite mark on one victim's arm was the evidence that put him away after a second trial.
A Dallas judge formally threw out Chaney's murder conviction in 2015, saying the "bite mark" testimony given during his 1989 trial should not have been allowed.
Two dental experts who testified during Chaney's trial used language and research that does not stand up to scientific scrutiny. The bite mark comparison has since been discredited and determined to be faulty scientific evidence.
"When weighing Chaney's newly discovered evidence against the State's trial evidence, we concluded that Chaney has shown by clear and convincing evidence that 'no reasonable juror would have convicted him in light of the new evidence.' Chaney has proven that he is actually innocent," the court wrote in its ruling.
After being released from prison two years ago, Chaney went back to work for the same construction company that he worked for before he was arrested. He will now be eligible for compensation from the state.
"This is a joyous day for Steven Chaney and his family, which was a long time coming," said Conviction Integrity Chief Cynthia Garza. "It demonstrates why the Conviction Integrity Unit is so vital. We work very hard to investigate claims of actual innocence, to determine whether new evidence gives rise to the conclusion that a convicted defendant was not the person who committed the offense."