System glitch delays release of hundreds of Clayton jail inmates frustrating loved ones
CLAYTON COUNTY - A system glitch at the Clayton County Jail has delayed the release of hundreds of inmates. Officials with the jail said an issue with the Georgia Bureau of Investigation's crime information center software was the cause.
A GBI spokesperson told FOX 5 its computerized criminal history system had been glitching since Wednesday, but the problem had been resolved as of Saturday night. Family members of inmates who were still in custody Sunday—some for minor offenses—voiced concern for their well-being.
"It's just very frustrating. My two-year-old keeps asking where's his daddy?" Venisha Pryce told FOX 5.
It's been a difficult few days for Pryce and others awaiting the release of their loved ones.
"We have a four-month-old and a two-year-old. Today is my two-year-old's birthday and his dad is not even here to celebrate because of their system being down," she explained.
Pryce said her husband was arrested for driving on a suspended license Friday and after getting the 'ok' on a signature release, she was stunned to learn why they wouldn't be letting him go.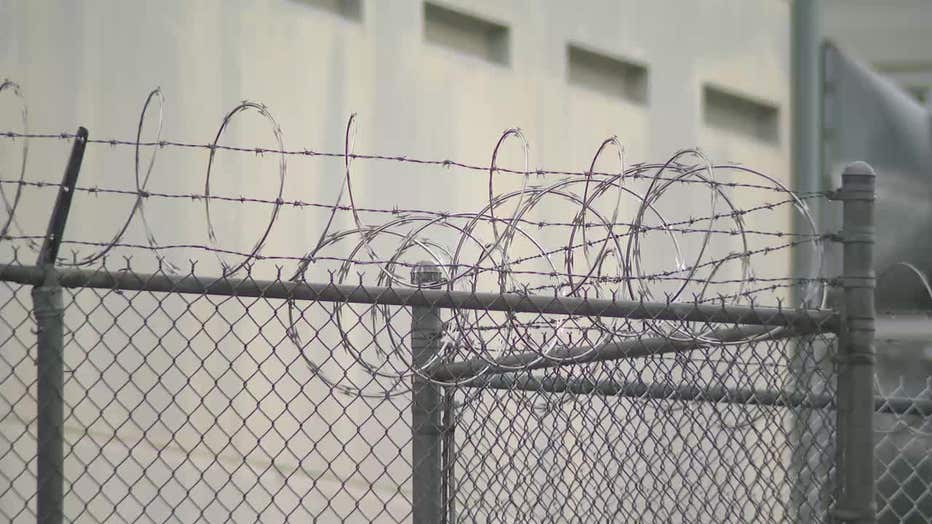 Clayton County Jail (FOX 5)
"The jail is saying that the system is down, they cannot release him until the system is up," she said. "They don't know when the system will be up."
Clayton County officials said the glitch in the GBI software prevented them from verifying criminal history and holds on inmates from other Georgia counties. As a result, they decided to keep all inmates in their custody until it was fixed, citing public safety concerns.
"I can only imagine that they have murderers and traffic stops and all these types of people in a cell when they should be separated," Pryce said.
Erica Redmond told FOX 5 her niece had been in custody since the issue started on Wednesday. She was also arrested for a suspended license.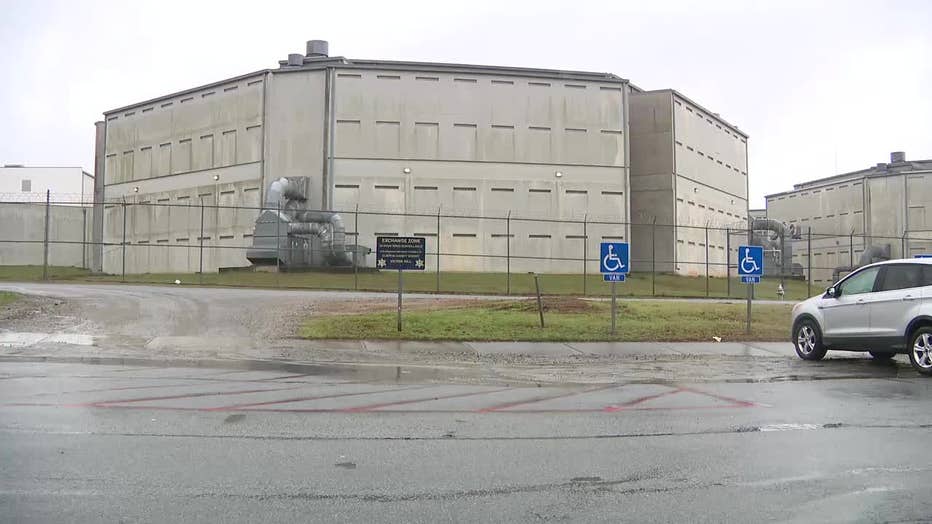 Clayton County Jail (FOX 5)
"My concern is she's never been to jail. [She says] they come out for a few hours, and then they go back in, and then they're in for like 16 hours," she said. "In a cell … just sitting there."
Redmond said she's worried about her children.
"My other concern is she's a mom of three. School just started back, and her kids are missing her," she said.
A GBI spokesperson said the issue within their system was resolved as of 10:30 p.m. Saturday night, but Redmond and Pryce said jail staff told them the system was still down on Sunday.
"An officer told me it could take up to a week," Pryce recalled.
They said they just want to know when their loved ones will be able to come home.
"If the problem is fixed, why aren't they being released, you know? What else is going on?" Redmond said.
FOX 5 has reached out to officials with the Clayton County Sheriff's Office for additional information about what may be causing further delay and an update on when those in custody may be released. We're still waiting to hear back.