Cobb County Courthouse gets new technology after security screenings find hundreds of weapons
COBB COUNTY, Ga. - The discovery of hundreds of weapons during security screenings at the Cobb County Superior Court Building over the last year and a half have led to the installation of new weapons detection technology.
Officials said the technology is comparable to equipment being used at Atlanta Hartsfield-Jackson International Airport TSA security checkpoints.
"We saw the need to upgrade our equipment. It's part of a larger initiative and larger strategic plan being used throughout the county to provide additional security," Major Rick Petrie with the Cobb County Sheriff's Office told FOX 5.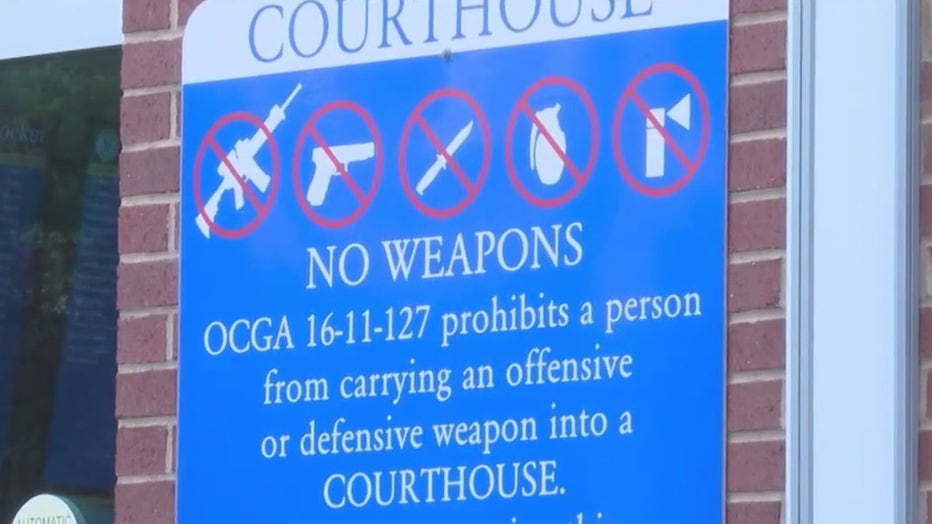 Petrie is in charge of security at the Cobb County Superior Courthouse. While signs posted outside the building send a pretty clear message to most people that weapons aren't allowed, he said it hasn't stopped some from trying to bring in prohibited items. 
"We consider weapons to be any items that can cause harm to people or damage to property," he said. "We screened 77,000 people last year and of those we found 600 weapons, and that was with our old technology."
Officials anticipate seeing that number increase with the help of the new weapons detection system.
The X-Ray machine, which has multiple cameras, will give operators a 360 degree view of items inside.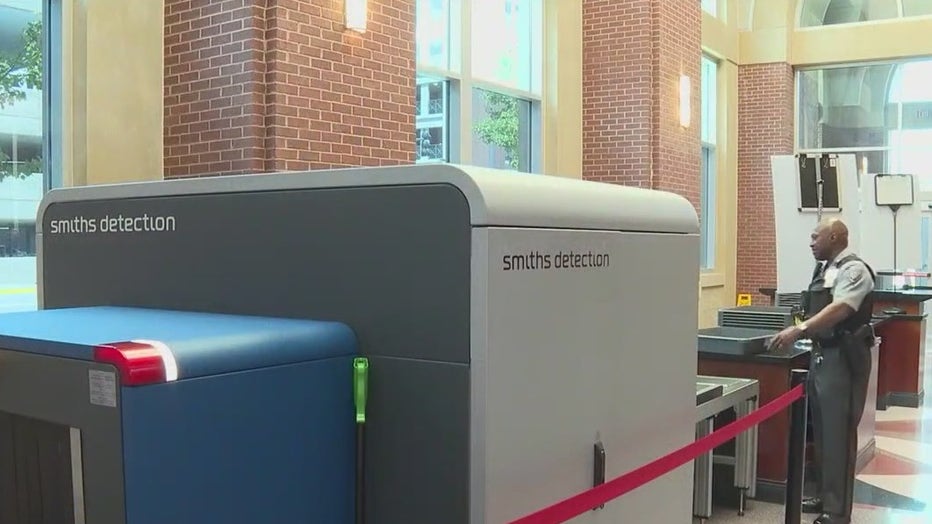 It allows operators to see items inside from multiple viewpoints in contrast with the old equipment, which took one photo using a single camera at the bottom of the scanner.
"Depending on the orientation of the weapon in somebody's bag, whether it be a purse or backpack, it may be difficult for the operator to spot," Petrie said.
Even if operators do miss something, Petrie said the new machine also serves as a second set of eyes.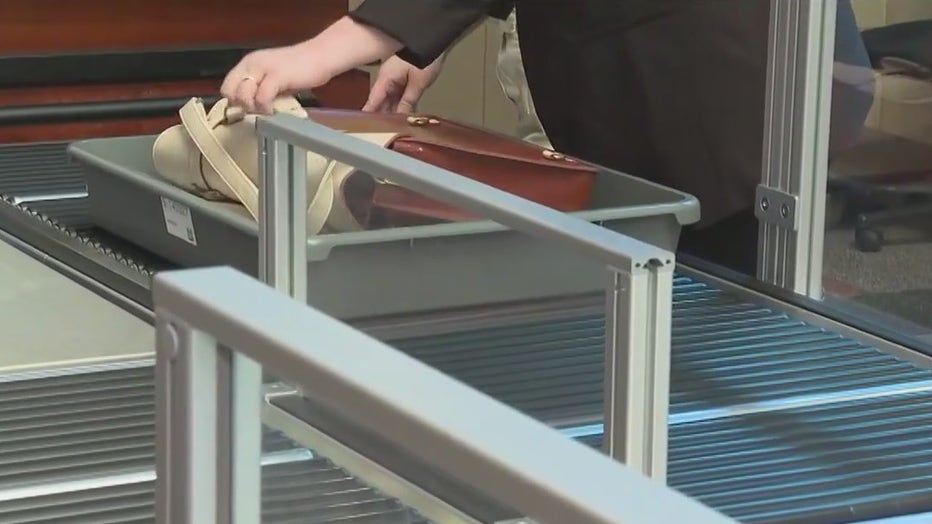 "The computer, itself, will kind of make a little circle around anything that may be considered a weapon, and enlarge a second picture of the weapon and that allows the operator of the machine to investigate more thoroughly," he added.
Officials said the effort to replace the old-outdated equipment was paid for using SPLOST funds. A second machine will be installed at the Cobb County Magistrate Court Building next month. Their plan is to have the technology inside all county government buildings.