Cobb County man convicted of killing young father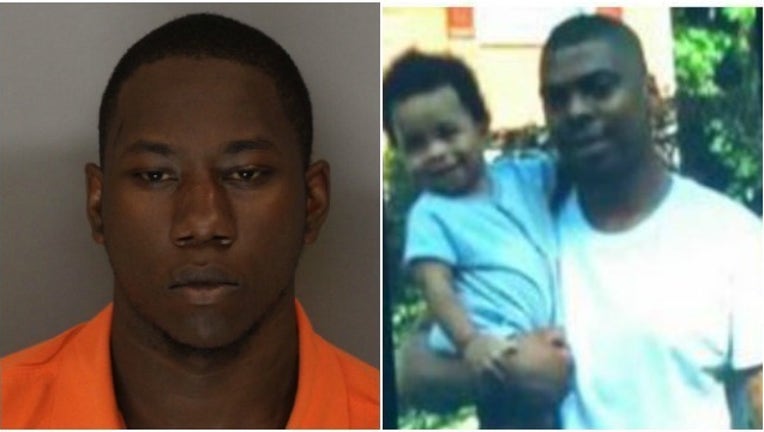 article
COBB COUNTY, Ga. - A Mableton man has been convicted of murder in the 2015 death of a young father. 
Wednesday, a Cobb County jury determined Darius Dunn, 25, was one of two shooters involved in Anthony Tavarez's death. 
The shooting happened on September 16, 2015, at an apartment complex on Shenandoah Trail in Cobb County.Tavarez, 23, was shot in the back during an armed robbery, and later died. He left behind a toddler and was expecting another child at the time of his death. 
Dunn was convicted of malice murder, four counts of felony murder, armed robbery, aggravated assault, violation of Georgia's street gang terrorism and prevention act, and possession of a firearm during the commission of a felony. 
In addition to Dunn's conviction, two codefendants pled guilty to their roles in the fatal shooting. All three defendants are associated with the Gangster Disciples street gang, according to the Cobb County District Attorney's Office. 
Dunn's sentencing is scheduled for 1:30 p.m. on August 29. He's facing a life-without-parole sentence. 
"We sincerely hope this verdict serves as an example of what can be accomplished when we in law enforcement and the community stand together against gang violence, in the name of crime victims like Mr. Tavarez," said Chief Assistant District Attorney Jesse Evans. 
Tavarez's father was a 20-year veteran with the Atlanta Police Department.