City of Brookhaven suspends dine-in services at restaurants, bars to prevent coronavirus spread
BROOKHAVEN, Ga. - The city of Brookhaven has banned all dine-in services at all restaurants and bars after declaring a state of emergency over the coronavirus Monday afternoon.
"It cuts about half of our staff out of here and slows business down for the weekend," said Manuel Gonzalez, General Manager at Verdi Taqueria.
At a special meeting of the Brookhaven City Council on Monday, Mayor John Ernst and the City Council suspended dine-in services for all Brookhaven restaurants and establishments that serve alcohol. The suspension also includes any venue the "provides on-premise entertainment" no matter if food or beverages are not sold.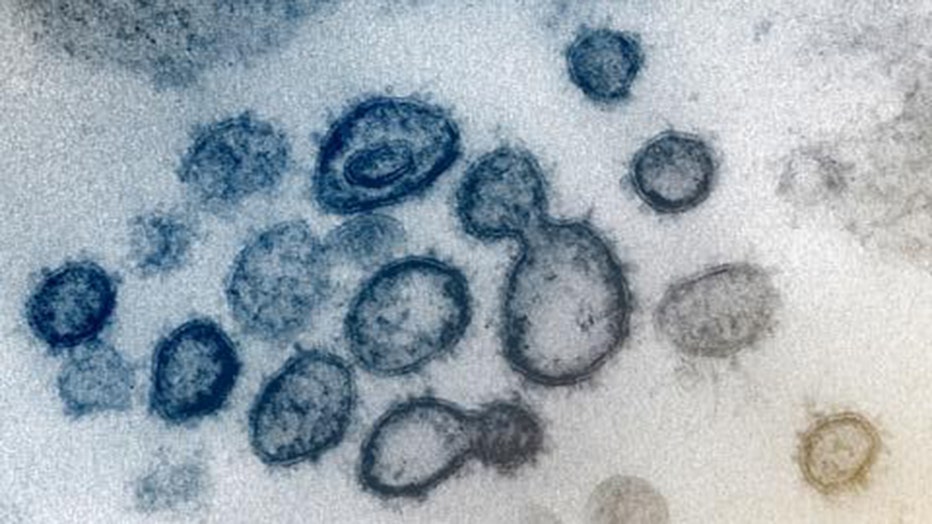 A transmission electron microscope image shows SARS-CoV-2, also known as the 2019 novel coronavirus, which causes COVID-19, isolated from a patient in the United States. Note the crown-like spikes on the outer edge of the virus, hence the term "coron (NIAID-RML)
The dine-in suspension will continue for the next two weeks, ending on March 30.
"It's kind of crazy but I understand the decision before something worse happens," said Kaitlin Ban of Brookhaven.
 "I didn't believe it until I saw it," said Larry Hurst of Brookhaven. "Everything is closed only take-out."
RELATED: 121 confirmed cases of coronavirus in Georgia
Officials say delivery and takeout services will continue as long as the establishments are properly permitted. 
"We are having to be very creative to keep as many employees staffed as possible, so people don't lose their jobs," said Gonzalez.
For restaurants like Verdi Taqueria, that have been around for more than a decade, have never experienced anything like this.
"Stay with the local spots that you trust," said Gonzalez. "Trust they are going to take care of your food and take care of you."
"This is just the latest step in preventing the spread of this highly contagious virus.  The CDC and Board of Health are advocating social distancing as a means of containing the Coronavirus, so we are requiring that Brookhaven restaurants and bars suspend dine-in service until March 30," said Mayor John Ernst.
All playground structures located within parks in the city are also closed for public use at this time.
MORE: Atlanta mayor declares state of emergency, public gatherings of 250 or more banned
The emergency declaration comes after a non-public-facing Brookhaven City Hall employee tested positive for COVID-19, leading to City Hall being closed until March 30 as well.
Currently, there are 10 confirmed cases of the novel coronavirus in DeKalb County. As of Monday at noon, there are 121 confirmed cases throughout the whole state.