Chick-fil-A remembers fallen soldiers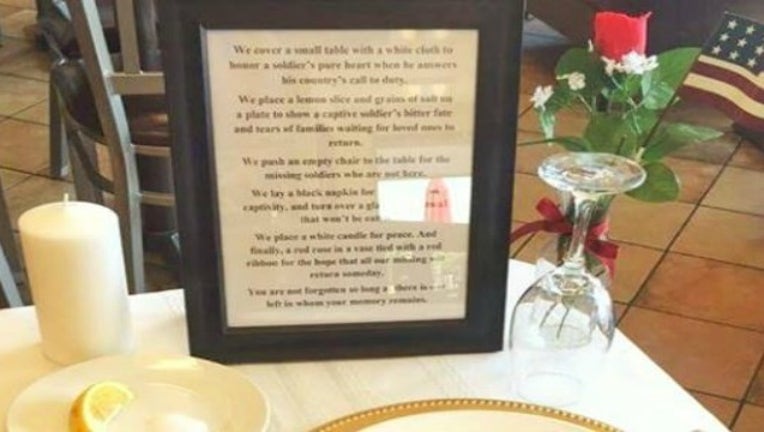 article
This Memorial Day weekend, two Alabama Chick-fil-A restaurants are honoring those who lost their lives defending our country.
The Chick-fil-A's in Gardendale and Fultondale have each left a table with an empty seat.
The table has a place setting, a rose in a vase and a note reminding everyone who eats there what Memorial Day is really about.
The note reads: