Former Atlanta Assistant Principal Abnerd Joseph identified as victim in Chicago high-rise shooting
ATLANTA - A metro Atlanta school community is mourning the loss of a beloved former employee who was murdered at a Chicago high-rise building Thursday. Officials with Kipp Metro Atlanta Schools confirmed Friday that the victim, 32-year-old Abnerd Joseph, served as an assistant principal within their charter school system before moving to Chicago and teaching at Intrinsic High School, a charter school downtown.
They told FOX 5 Joseph had worked as an educator in Atlanta for almost a decade. They remembered him as a bright light to everyone who passed him in the hallways.
"Mr. Joseph was an integral part of our family. He was dedicated, passionate, committed to our scholars [and] he was committed to the mission of Kipp Metro Atlanta Schools," spokesperson Lawrence Harris said. "When you do good work, especially with kids, loss isn't easy."
According to Chicago police, the former Atlanta educator was shot to death on the 48th floor of his downtown high rise after a dispute with another tenant at the building escalated to gunfire.
A police report stated Joseph was "wildly" knocking on residents' doors at The Legacy at Millennium Park, attempting to enter apartments, and "yelling incoherently" before allegedly assaulting a doorman and another tenant leading up to the shooting at the Loop high-rise.
"Questions of why, why this person, what could have been done," Harris said in reaction to news of the shooting.
The school spokesperson told FOX 5 Friday was difficult as administrators began to notify staff and students of what happened.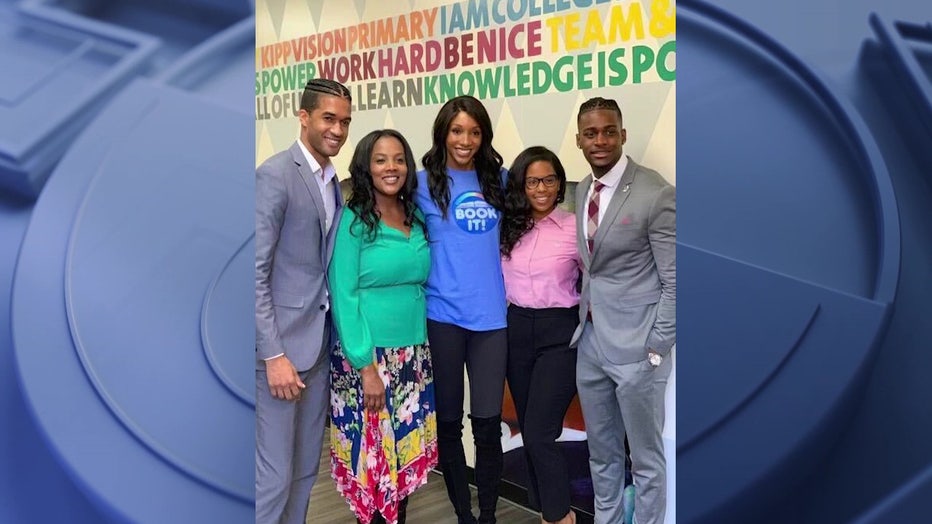 "He had made a lot of positive impacts on our scholars and our staff, so I think just as the news is breaking, [it's been] very emotional. A lot of tears," he said.
Harris said school officials immediately made grief counselors available to those struggling to process the incident that ended so tragically.
"We have some counselors that will be coming with counseling dogs as well for our scholars. Our young scholars who, you can imagine at that elementary age, just need someone to be able to talk to," he told FOX 5.
The tenant who fired the fatal shots wasn't charged, according to police.
While many questions surrounding the incident remain, Harris said they're trying to focus on the profound effect Joseph had on his students, and are thinking of ways to honor his memory.
Kipp Metro Atlanta Schools officials said they'll continue offering grief counseling to students and staff Monday. Loved ones of Joseph have started an online fundraiser to help his family cover funeral costs.
This story was reported from Atlanta.