Charter school founder extradited on theft charges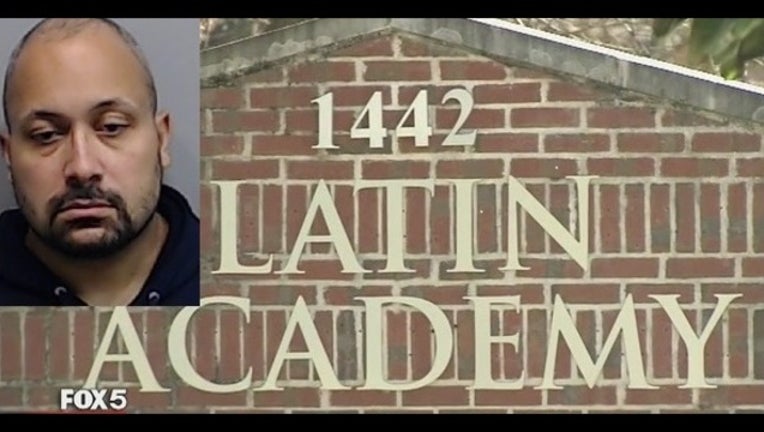 article
ATLANTA - The founder of a high-performing Atlanta charter school waived his first court appearance Thursday after Atlanta Police extradited him from Colorado on charges he took more than $600,000 in school funds.
Christopher Clemmons will remain in the Fulton County Jail without bond prior to his next scheduled court appearance on August 18.
Atlanta Police launched an investigation in August 2015 revolving around the conversion of funds from the Atlanta Latin Academy charter school by Clemmons for his personal use.
In a news release, police said the investigation revealed Clemmons who at the time was director of finances at the charter school stole funds by using the school's credit card for personal dinners, non-work related travel expenses, ATM withdrawals and personal entertainment at local nightclubs.
He faces charges of theft by taking by fiduciary, deposit account fraud involving $1500 or more, and felony theft by taking.
The Atlanta Police Department's Fugitive Team extradited Clemmons from Colorado on Wednesday.
On Tuesday, April 16, the F.B.I. Fugitive Task Force in Colorado located and arrested Clemmons in the Denver area.
In May, the Latin Academy board voted to close its doors despite months of fighting by parents to keep it open because of the school's struggling finances.
"They want to learn, everyday kids of their same color are laying dead in the street or on the news because they are robbing somebody," said Jonquil Johnson whose son attends Latin Academy.
Teachers also expressed their concerns at the May meeting, telling the board that the teachers were willing to take a pay cut in order to stay open.
"I just have never been a part of a group of teachers and people that I am more proud to work with. If you do not know on average we donated 9.9% of our salaries for the remainder of the school year for the school," said one teacher while she addressed the school board.
Krystal Mathis said the Latin Academy Charter School in Southwest Atlanta was a saving grace for her daughter's academic success. That's why she hoped that the school would not permanently close on June 30.
"This school needs to stay open; the teachers, the administrators, the structure, how they teach. I love everything about this school. My daughter has been here since sixth grade and I wanted her to be able to finish here," Mathis said.
In May, Atlanta Public School s issued a statement indicating budget troubles led to the school's instability and imminent closure.
In a statement issued through APS, Latin Academy Board Chairman Kaseem Ladipo said, "It appears prior school administration left the school in a financially unhealthy position and resulted in a significant amount of debt."
"This is really frustrating for families in this community. Now a lot of us are going to be struggling to find new schools, said one grandmother as she walked her eighth-grade granddaughter out of the Metropolitan Avenue Charter School.