Carjacking Turned High Speed Chase Ends in Wreck on I-75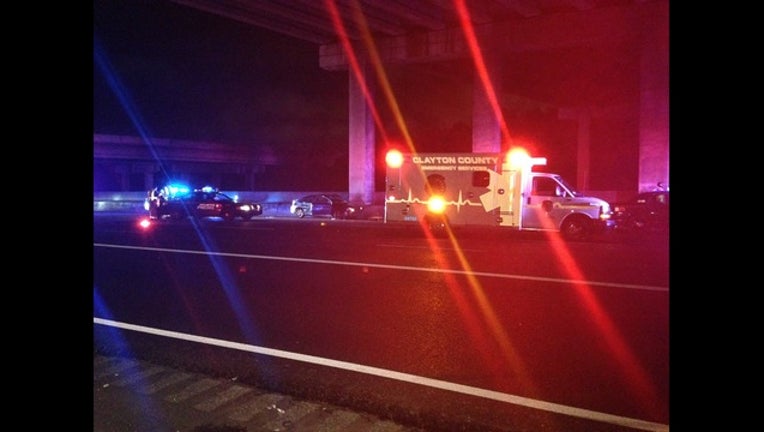 article
Atlanta - An overnight carjacking turned into a high speed chase that ended in a wreck on Interstate 75.
Police say just after midnight two women were visiting a co-worker at an apartment complex on Huff Rd in Northwest Atlanta.  A pair of gunmen approached them in the parking lot, demanded their car and money.  The victims surrendered the keys to a 2006 Scion and told the robbers they had money in the purses.  
Police were able to track the vehicle because an electronic device inside had a GSP unit. It was located in downtown Atlanta. When an officer tried to pull it over, the driver took off heading south on I-75. APD units chased the stolen car down the interstate,with speeds reaching at least 70 miles per hour.
The vehicle wrecked when it reached the I-75/I-285 interchange. Both men inside then fled on foot, only to be caught by police.
Complaining of back and neck pains, the suspects were taken to Grady and will face a long list of charges.
Detectives have and ID on one of the suspects, but are still trying to figure out the other one's name.
Police found two guns inside the car, one of which was stolen. They also recovered many of the items belonging to the victims.