Calif. cancer patients attend prom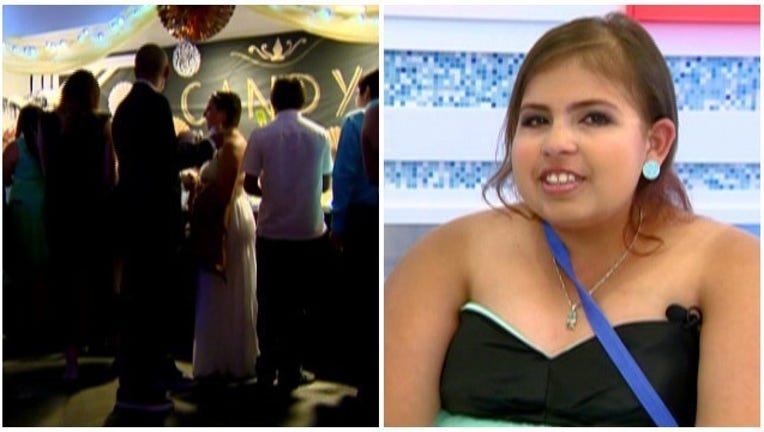 article
Some teen cancer patients attended their prom at an Orange County, California hospital over the weekend.
Saturday was a night to remember for the patients, who are between 14- and 19-years-old.
About 100 teens attended the hospital sponsored prom.
It was the first time Kayla Mella attended the prom. She was diagnosed with a brain tumor at 7-years-old and has spent most of her life inside the hospital.
Celebrities like actress Kristen Bell and reality TV star Whitney Port lent a hand to help the teens get ready for the dance.
"Prom is such a big part of girls lives and everyone should have that experience and everyone deserves to feel pampered and taken care of and feel special on that day," said Port.
This is the hospital's 14th prom.
APP USERS: Click here to view photo gallery.