Busted: Suspect sets fire to trash cans in Buckhead MARTA station
ATLANTA - Firefighters reported to the Buckhead MARTA station on Peachtree Road after smoke could be seen billowing out of it Tuesday evening.
A video posted to Twitter showed thick, dark plumes pouring out of the station and what sounded like emergency sirens in the distance.
Atlanta police responded to the scene at 6:34 p.m., firefighters were there within three minutes.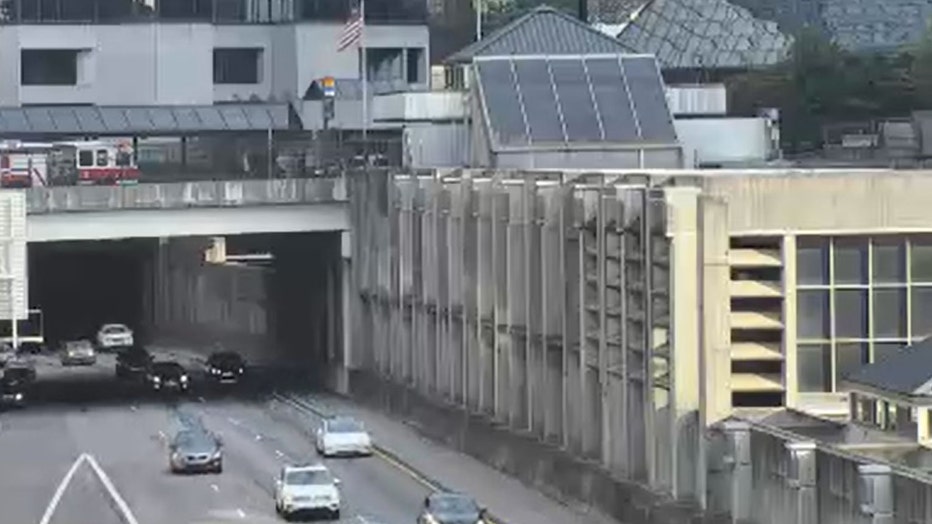 Firefighters responded to the Buckhead MARTA station after a reported fire on June 25, 2023. (GDOT)
The MARTA Police Department confirmed the smoke came from a patron who set fire to multiple trash cans on the platform. Firefighters worked quickly to put out the flames.
That individual has been arrested, and rail service is expected to proceed as normal.
Police say there were no injuries.