Atlanta family starts scholarship in honor of son who drowned trying to save children
ATLANTA - The family of an Atlanta teen who died while trying to rescue several children from a strong current during spring break is carrying on his legacy with scholarships in his honor. 
On April 6, Bryce Brooks and his parents were on a family trip to Pensacola, Florida. The teen was hanging out with family friends when they saw a group of four children struggling in the Gulf of Mexico.
"Our children witnessed four other kids who they did not know being pulled by the current further out to the sea," Bryce's father Shivy Brooks told FOX 5. "Our boys sprung into action."
Bryce, along with two others, went into the water. Three other boys ran to the adults for help.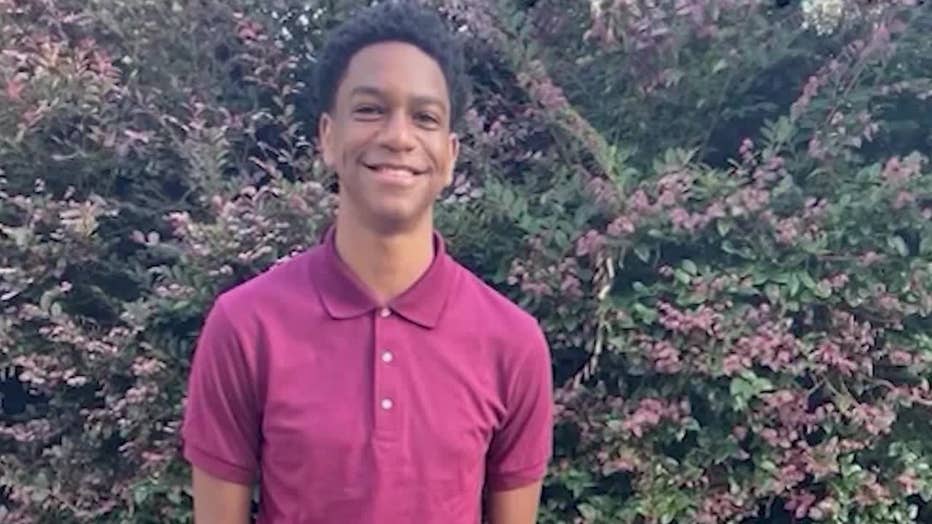 "At that time of being selfless, our son Bryce … while being pulled by currents himself … literally called for help, but not for himself," Shivy said. "He was calling for help for the little kids he was looking out for."
Tragically, the teen was pulled under while trying to help the strangers.
Charles Johnson II, a close family friend Bryce called "Uncle Chuck," tried to save the teen, but he was pulled under as well.  
Strangers pulled both Brooks and Johnson out of the water. The two were airlifted to the hospital, where they were pronounced dead.
"We're never gonna get to see Bryce grow up to be the full man that he was going to be," Bryce's mother Crystal Brooks said. "But, we know that he stepped into his manhood to save these children, and that makes me proud. It doesn't take away an ounce of pain, but it makes me proud of our son." 
The family raised over $109,000 on GoFundMe to establish a foundation to support young people and teach them how to swim and perform CPR.
This week, the Bryce Brooks Foundation gave out its first six scholarships to help with college expenses.
One of the recipients is Coach Johnson's son.
"There is healing in community. This is the evidence," the family wrote on the foundation's Instagram announcing the scholarships. 'Thank you Atlanta."