Raffensperger responds to Trump's federal indictment over efforts to undo election
ATLANTA - Georgia's Secretary of State Brad Raffensperger says he credits his deep faith and family for getting him through the last few years. 
Wednesday morning, Raffensperger was the guest speaker at the Gwinnett County Chamber of Commerce's Public Policy Committee. 
FOX 5 got a chance to get reaction from the secretary of state about the indictment of former President Donald Trump on Tuesday for his efforts to overturn his efforts to overturn his 2020 election defeat.
Georgia is featured prominently in Tuesday's indictment. There are 48 mentions of the state in the document that prosecutors say contributed to Trump's alleged conspiracy to defraud the U.S. 
"I've been consistent since day one that there weren't thousands of dead people. There were four. There weren't 66,000 underage voters. There were zero. There were zero non-registered voters," Raffensperger said. "So, every allegation that was made we ran down the trap line. We had the facts. We calmly and respectfully gave them to the people."
JOURNALIST WHO DISCOVERED GA ALTERNATE ELECTOR SCHEME CALLED TO TESTIFY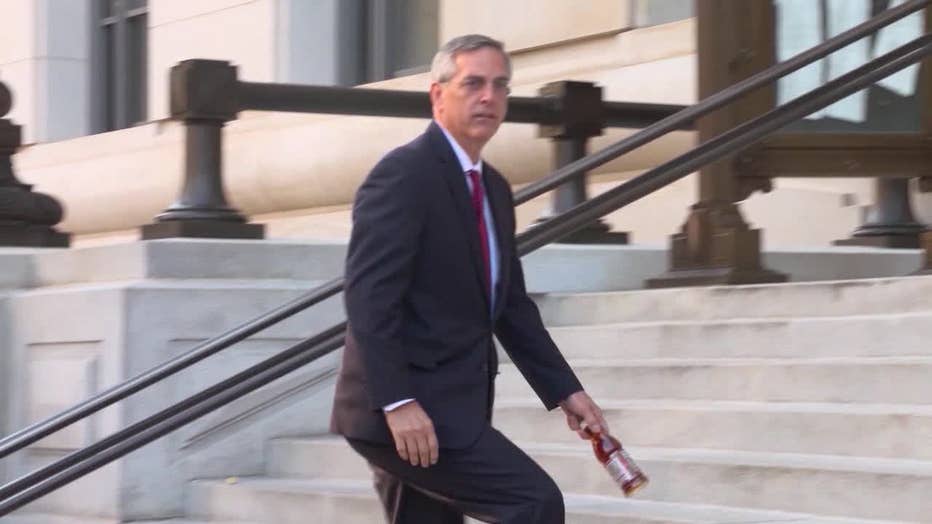 The newest charges — Trump's third criminal indictment this year — include conspiracy to defraud the United States government and conspiracy to obstruct an official proceeding, the congressional certification of President Joe Biden's victory. It describes how Trump repeatedly told supporters and others that he had won the election, despite knowing that was false, and how he tried to persuade state officials, his own vice president and finally Congress to overturn the legitimate results.
Early on, Trump's team orchestrated a scheme to enlist officials in seven states he had lost — Arizona, Georgia, Michigan, Pennsylvania, Nevada, New Mexico, Wisconsin — to have them submit alternate election certificates saying he had actually won when Congress met to certify the vote Jan. 6.
The conspirators told most of the local officials that the certificates they were signing saying Trump won the election in their states would only be used if the court cases being waged over the election results showed that outcome.
But prosecutors allege that's not true.
TRUMP FEDERAL INDICTMENT GIVES SOME INSIGHT INTO GEORGIA ELECTION PROBE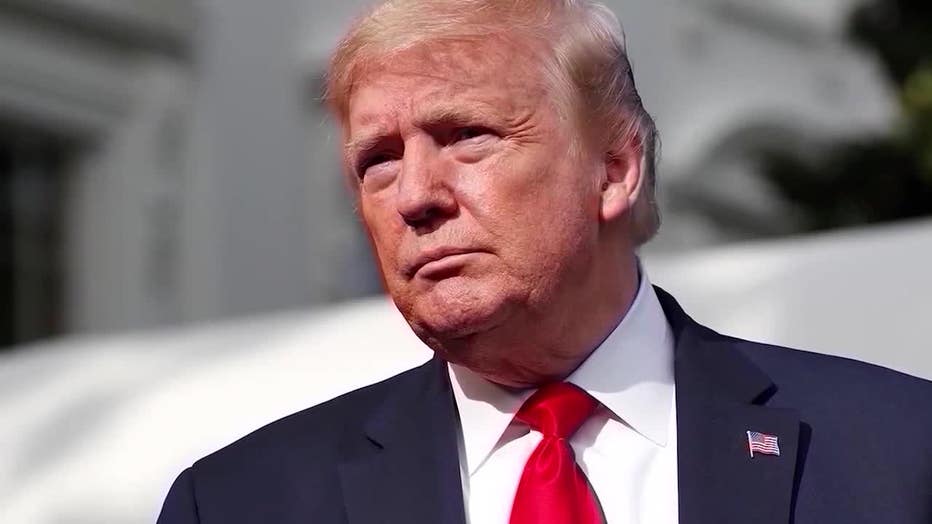 What started as a legal strategy quickly "evolved" into "a corrupt plan" to stop Biden's count on Jan. 6, the indictment said.
The indictment alleges Trump enlisted six people to help him try to overturn the 2020 election. The six people are not explicitly named, but the indictment includes details that make it possible to identify some of them.
In Georgia, Raffensperger was courted by Trump to "find" enough votes to overturn Joe Biden's win in the state's presidential election, repeatedly citing disproven claims of fraud and raising the prospect of "criminal offense" if officials did not change the vote count, according to a recording of a conversation.
TRUMP COULD SOON BE INDICTED IN FULTON COUNTY: WHAT WE KNOW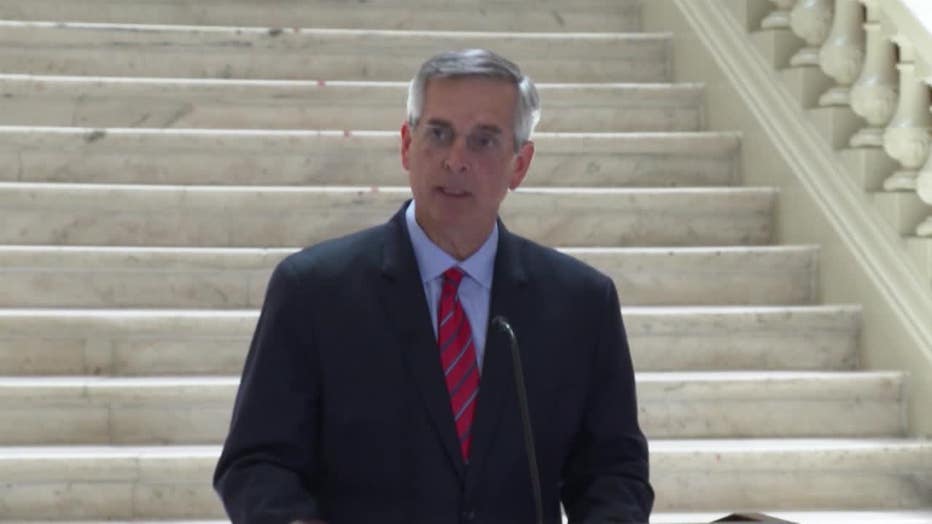 Raffensperger stood his ground, not submitted into any falsehoods. However, Tuesday's indictment was less than vindicating for the secretary of state.
"I feel more sorrow for our country that we're going through this, because, in effect, what we're doing is we're losing time and wasting time," Raffensperger said. "We have big issues that we need to be dealing with and we should be really, you know, building a unified team. Team America, we all work together, may not agree on all the issues, but we agree on the big things. And we have, you know, big issues that we need to work together on. And we got accomplished so much more if we're working together instead of, you know, fighting and dividing each other."
Fulton County District Attorney Fani Willis began investigating more than two years ago, shortly after a recording was released of a January 2021 phone call Trump made to Georgia's secretary of state.
Willis has strongly hinted that any indictment would come between July 31 and Aug. 18. One of two grand juries seated July 11 is expected to hear the case.
Details of the Georgia investigation that have become public have fed speculation that Willis is building a case under the Georgia Racketeer Influenced and Corrupt Organizations Act, which would allow her to charge numerous people in a potentially wide-ranging scheme.
SECURITY INCREASED AT FULTON COUNTY COURTHOUSE AHEAD OF POSSIBLE TRUMP INDICTMENT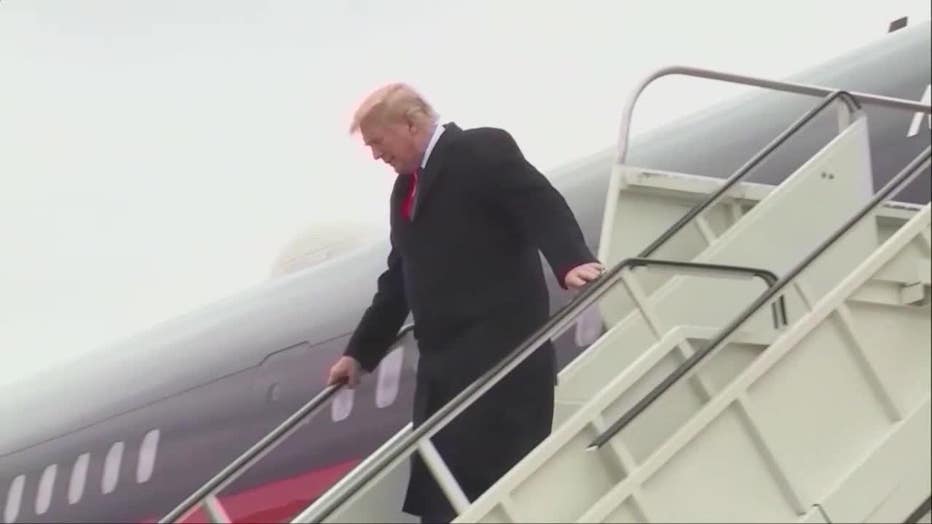 In addition to Trump's phone call to Raffensperger, Georgia's probe has focused on the state's so-called fake electors, false claims of election fraud, allegations election workers were pressured, election equipment being accessed, and the former U.S. Attorney's resignation.
Multiple law enforcement agencies are beefing up security at the Fulton County courthouse ahead of a possible grand jury indictment in the case. 
Over the last few months, Sheriff Labat has sent teams to Miami and New York to learn security protocols for Trump's two previous arraignments. He says they learned in Miami a secure perimeter is a must, which is why orange barricades are up outside the courthouse.
Secretary Raffensperger says he has no clue what to expect from District Attorney Fani Willis and the grand jury and we will have to wait and see. 
The Associated Press contributed to this report