Board votes to fire Cobb County teacher on leave over children's book
COBB COUNTY, Ga. - The Cobb County School Board voted on Thursday to terminate Due West Elementary fifth-grade teacher Katie Rinderle, who has been on leave for more than a month over her choice of a children's book. The vote was 4-3 to terminate.
"The board came in, and in an act of what can only be construed an act of politics over policy fired Katie Rinderle. We believe it's inappropriate, there's no justification for it," said attorney Craig Goodmark, who represents Rinderle. 
Earlier this week, the three-person tribunal overseeing the termination hearing for Rinderle broke with the superintendent's recommendation to terminate for reading the book "My Shadow Is Purple" to her class. 
"It is one of the first incidents we know about, but it's not the only thing happening in Georgia, teachers are censoring themselves," said Goodmark.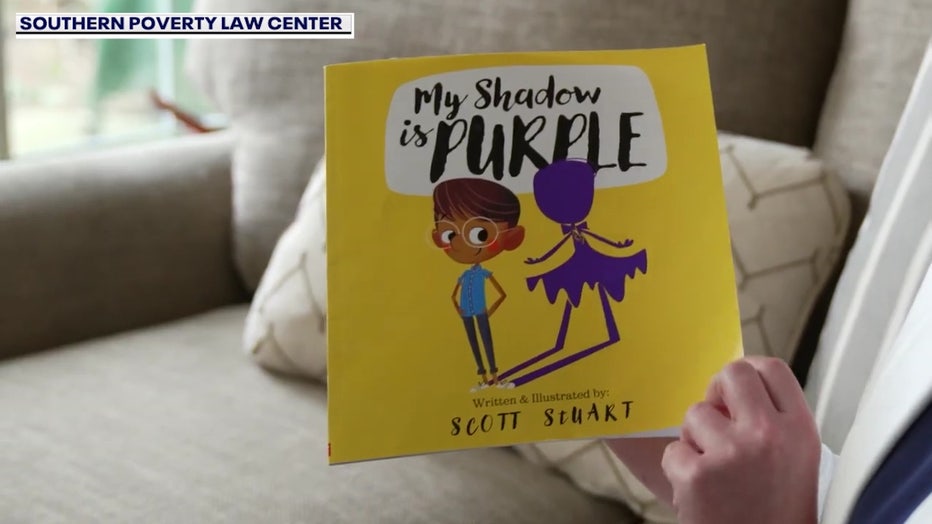 Katie Rinderle shows a copy of "My Shadow is Purple" (Credit: Southern Poverty Law Center)
The Cobb County superintendent recommended that Rinderle be terminated. However, the tribunal decided that she violated just two of the three policies the district alleged she broke.
"I am disappointed in the district's decision to terminate me for reading an inclusive and affirming book — one that is representative of diverse student identities," Rinderle said. "The district is sending a harmful message that not all students are worthy of affirmation in being their unapologetic and authentic selves. This decision, based on intentionally vague policies, will result in more teachers self-censoring in fear of not knowing where the invisible line will be drawn. Censorship perpetuates harm and students deserve better."
During the hearing, Rinderle said out of several options, her students chose to read it back in March. The book, which features a nonbinary character, centers on challenging gender norms.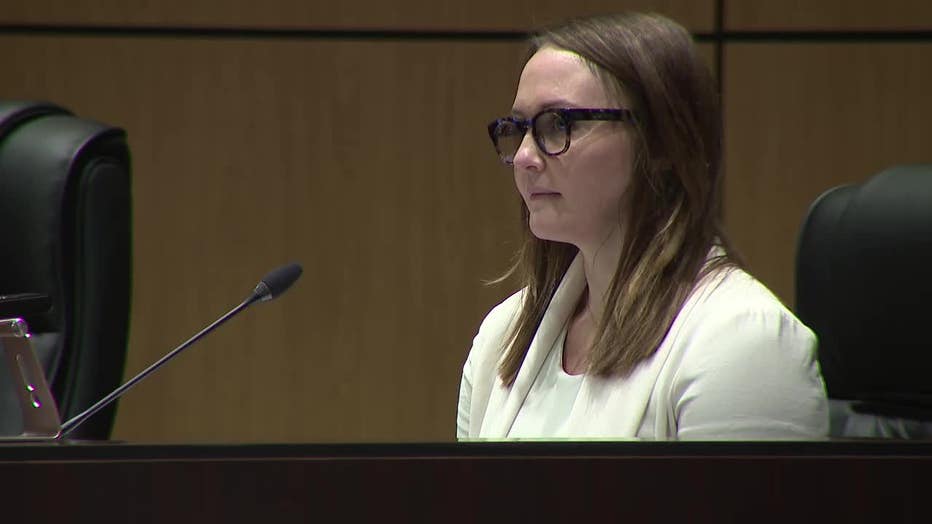 The district says when she read it in the classroom she violated Georgia's new Divisive Concepts Law, which limits what teachers can talk about in class.
"She loves being a teacher, she's committed her life to education and helping kids, so she's disappointed it went this way," said Goodmark.
For Rinderle's part, she says got the book at a recent book fair at the school.
Rinderle's lawyers say they were disappointed, but not surprised by the decision. Goodmark said they plan to appeal.