Back-to-school events around metro Atlanta this weekend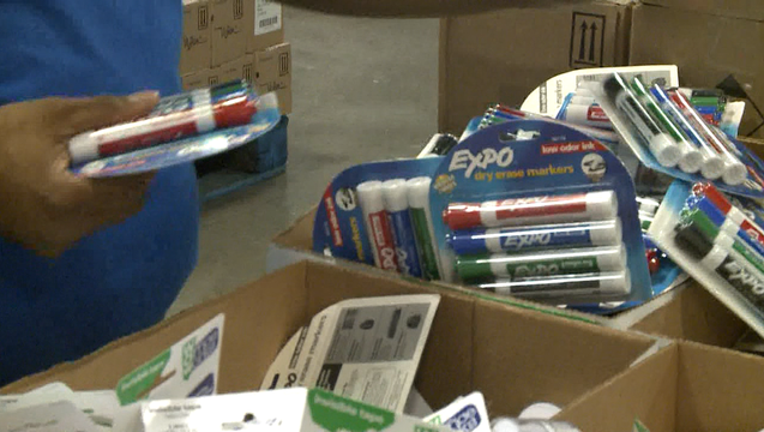 GEORGIA - School doesn't start until Monday, but there are several back-to-school events being held around metro Atlanta this weekend:
ATLANTA

Atlanta Public Schools will host their third annual Back-To-School Bash Saturday.

The bash kicks off at 9 a.m. at the Georgia World Congress Center, and will feature free immunizations and health screenings, fun activities, raffles and prize giveaways.

Admission is free for all families of APS students.
GWINNETT COUNTY

YO Gwinnett's first annual Back 2 School Bash at Berkmar High School.

The event is scheduled for 11 a.m. to 1 p.m. on Saturday.

All youth in attendance will be given FREE school supplies. 

For more information, visit www.yogwinnett.org.
FULTON COUNTY

TGI Friday Restaurants, owned and operated by Jackmont Hospitality, will be sponsoring a Back-To- School Bash at three of its restaurants located in metro Atlanta. 
Each event will take place between 11:30 am and 2:30 pm on Saturdays at the following locations:
Camp Creek Marketplace  3670 Camp Creek Parkway; Atlanta, GA 30331  July 29th

South Lake Mall  1881 Mount Zion Road; Morrow, GA 30260  August 5th

Stonecrest Mall  2871 Stonecrest Circle; Lithonia, GA 30038  August 12th
Each Back-to-School Bash boasts a variety of activities and giveaways for students that will include:  free backpacks and school supplies; free food, free haircuts for children under 17 years of age, and free Blood Pressure checks. 
Activities include raffles and giveaway, games, music provided by D.J. Leo, bounce House, and more.
DOUGLASVILLE

Sigma Omega Omega Chapter of Alpha Kappa Alpha Sorority, Inc. is hosting their annual Bookbag Blitz and Resource Fair Saturday, July 29, 2017 from 11:00 a.m. to 1:00 p.m.
Organizers say more than 600 book bags with school supplies will be given to students in need. 
The event will be located at Jesse Davis Park (Alice Hawthorne Center) at 7775 Malone Street, Douglasville, Ga 30134. 
CLAYTON COUNTY

Restoration of Life Through Jesus Christ Ministries is hosting a back to school event Saturday for Clayton County residents. 
Location: 7341 Tara Blvd. Jonesboro, Ga 30236
Time: 11:00 a.m. to 2:00 p.m.
STOCKBRIDGE
School Supply and Teacher Supply Giveaway
Saturday, July 29
10 a.m. to 1 p.m.
Location: Merle Manders Conference Center, 111 Davis Road, Stockbridge, GA 30281

Open to students and teachers in the Henry County School District only.
All students must be accompanied by an adult with a Henry County I.D.
And, remember to share your back to school photos with us! #FirstDayFOX5