Babysitter, rabbi testify for defense in Sneiderman trial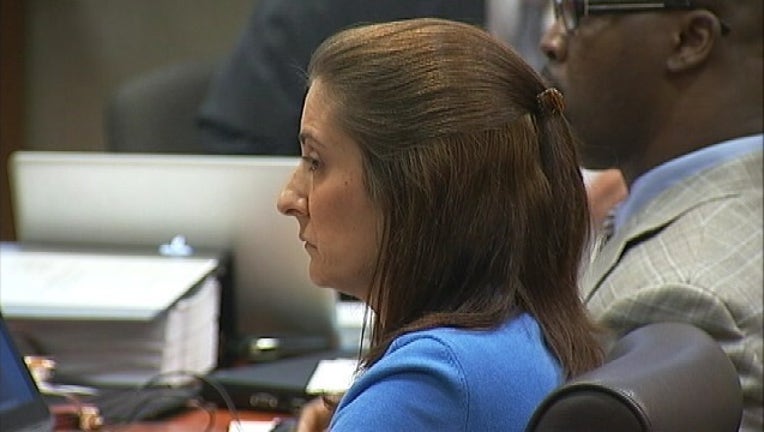 article
Nearly a dozen character witnesses, including a rabbi and teenage babysitter, testified on behalf of Andrea Sneiderman Wednesday.

It is clear that the four-attorney defense team is trying to help the jury see a different side of Andrea Sneiderman, FOX 5 Atlanta's Portia Bruner reports.

A teenage babysitter who used to take care of the Sneiderman's two children testified, saying the couple always appeared to be happy and pleased to be around each other.

A rabbi also testified on Wednesday. While he's not the family rabbi, he resided in the Dunwoody community and reached out to the Sneidermans after Rusty was killed.

The rabbi said he was with the widow when she was having a conversation with the police concerning her husband's death. Ms. Sneiderman's former boss and alleged lover, Hemy Neuman, has since been convicted and sentenced for fatally shooting Rusty Sneiderman.

"She became very agitated. She started to speak with a raised voice," the rabbi said. "I want to know about Mr. Neuman. What's going on with him? Why is he not in here? I tried calling him the morning of the murder. He was nowhere to be found. Ever since then, there's all of the stories at work. She was just going on and on."

The rabbi's testimony could prove significant because the root of the perjury and false statement charges sit at the root of the grand jury indictment against Andrea Sneiderman.

One of the issues that the jury will have to determine is whether Ms. Sneiderman came forth and told police enough information to make Neuman show up on their radar as a person of interest or suspect in a timely fashion.

Both the Dunwoody Police Department and the DeKalb County district attorney say she did not.

The state could make their closing arguments by week's end. It's still not clear if Sneiderman will testify on her own behalf.