Atlanta man convicted of murder at Lithonia apartment complex in 2020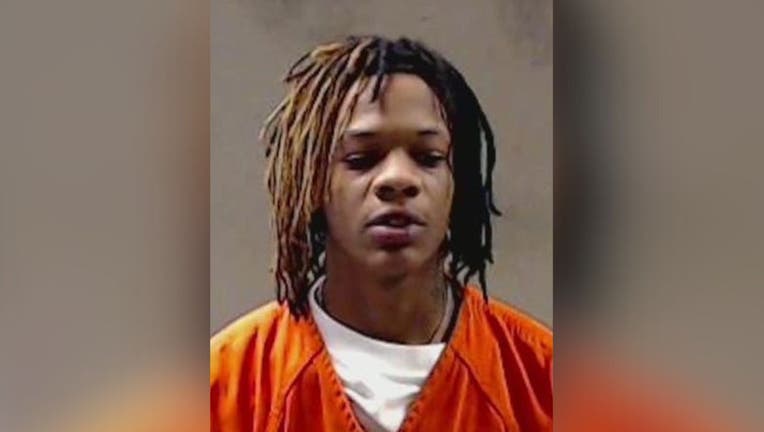 article
DEKALB COUNTY, Ga. - Gary Davis, a 24-year-old Atlanta man, has been convicted of murder after shooting a driver in 2020 who subsequently crashed into an apartment building in Lithonia, trapping an elderly woman inside.
WOMAN, 75, RECOVERING AFTER SUV CRASHES INTO APARTMENT FOLLOWING DRUG-RELATED SHOOTING
The jury returned with guilty verdicts for multiple charges against Davis, including Malice Murder, Felony Murder, Criminal Damage to Property in the First Degree, Possession of a Firearm during the Commission of a Felony, Theft by Receiving Stolen Property, and three counts of Aggravated Assault.
According to the investigation, the incident occurred on Jan. 30, 2020, when Christopher Eure, 25, and Khalil Winborn, 23, dropped off a passenger at a Lithonia apartment complex. As Eure began to drive away, Davis allegedly ran up to the SUV and fired 16 rounds into the vehicle. The shots caused Eure to lose control of the SUV, which crashed through the wall of an apartment belonging to 79-year-old Janet Thomas, trapping her underneath the vehicle.
During the shooting, a stray bullet also penetrated the window of an 11-year-old boy's bedroom in a different apartment. Fortunately, no one inside that unit was injured.
Paramedics rushed Eure, Thomas, and Winborn to Grady Memorial Hospital. While Winborn and Thomas received medical treatment and were eventually released, Eure succumbed to his injuries.
Shortly after the shooting, a bystander alerted investigators to another building within the complex, where they discovered Davis. Surveillance video of the crime showed the shooter wearing a gray hoodie and black jeans, matching the clothing that was later recovered from Davis. Laboratory testing conducted by the Georgia Bureau of Investigation confirmed the presence of gunshot residue on the defendant's jacket.
A witness inside the apartment provided a statement to investigators, claiming that Davis received a phone call at 9:20 p.m. on the night of the incident. Davis then allegedly grabbed a handgun and left the unit. After several minutes, he returned and made a statement insinuating that "this was how it was going to end anyways."
During the investigation, Winborn revealed that Davis had previously confronted him, believing Winborn was responsible for a home invasion at Davis' mother's residence in August 2019.
Davis is scheduled to be sentenced on Aug. 23 at 8:30 a.m. The sentencing will be presided over by DeKalb Superior Court Judge Tangela Barrie, who also presided over the trial.