Flying Labor Day weekend? You may want to read this first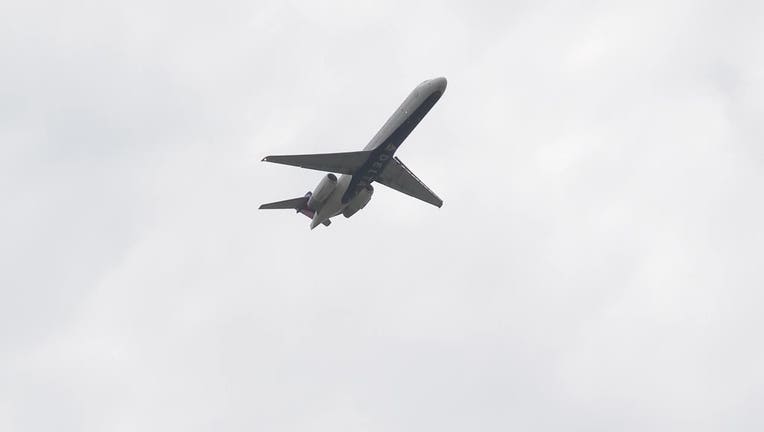 article
ATLANTA - Ahead of this holiday weekend, officials at Hartsfield-Jackson Atlanta International Airport are asking travelers to keep some key facts and figures in mind.
Over 1.7 million people are expected to travel through the Atlanta airport between Aug. 31 and Sept. 5, with Sept. 1 being the busiest day.
You can trust getting through security will not be a breeze. The Transportation Security Administration (TSA) expects to screen more than 14 million passengers between Sept. 1 and Sept. 6. This is not the week you want to sleep in and get to the airport late.
"We anticipate this Labor Day holiday weekend will be busy, with passenger volumes nearly 11% higher than last year—volumes that already exceeded 2019 Labor Day holiday travel volumes," said TSA Administrator David Pekoske. "We are prepared for the increase in travel volumes and are working closely with our airline and airport partners to make sure we are maintaining our wait time standards of 30 minutes and under for standard screening lanes, and 10 minutes and under for TSA PreCheck® lanes."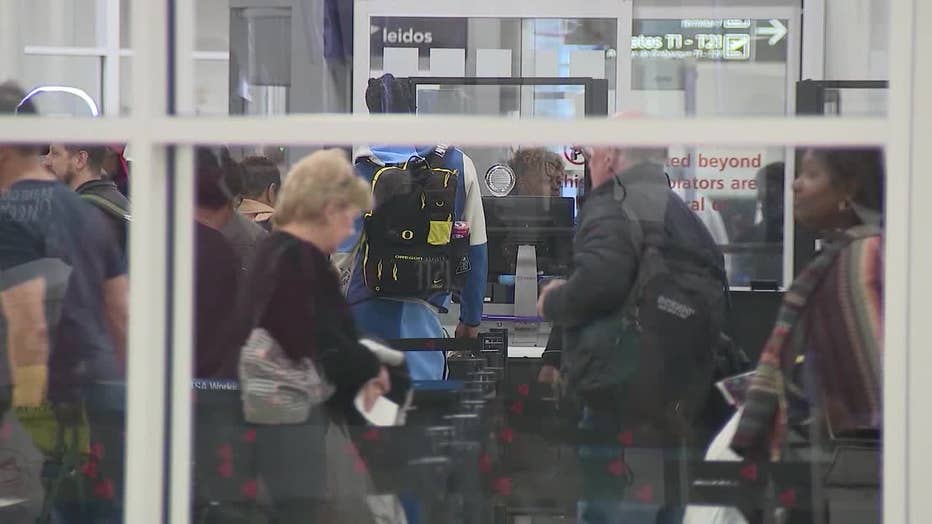 Labor Day Weekend also coincides with the tail end of Hurricane Idalia. Keep an eye on your airline to see whether your flight will be impacted by the aftermath of the storm.
Airport workers ask that you remember to pack your patience as they try to get everyone to their destinations in a timely fashion.
TSA shared some family-friendly tips to make your trip as smooth possible:
Arrive early. The airport will be busy, especially this Friday, so arrive two hours prior to your scheduled flight to allow for adequate time to park your car or arrive via public transit or rideshare, check bags and go through security screening before arriving at the departure gate.
Unpack before you pack. Start packing with a bag that is already empty. Unzip every compartment. Prior to packing that empty bag, check TSA's "What Can I Bring?" tool to know what is prohibited and permitted in your carry-on, and what must go in your checked bag. Know what is in each family member's carry-on and personal item to ensure there are no prohibited items inside. If your children are packing their own bags, make sure they are not packing anything that is or may resemble a prohibited item. Water guns or any other replica weapons are not allowed to fly in your carry-on bag. Firearms are allowed in checked baggage when unloaded, declared with the airlines and stored properly. Firearms are not allowed at the security checkpoint, secure areas of the airport, or onboard aircraft.
Respect TSA and other frontline airport and airline employees. Violence and unruly behavior in the nation's transportation systems are not acceptable and will cause delays for passengers. Transportation Security Officers (TSOs), along with all frontline airport and airline employees and local law enforcement are all working together to ensure safe and secure travel. Assaulting a TSO is a federal offense and will result in penalties and/or arrest. Always follow the directions of flight attendants aboard aircraft. They are there for your safety and security.
Know TSA's liquids rule and avoid a bag check. Know the 3-1-1 liquids rule. Pack liquids, gels and aerosols larger than 3.4 ounces in a checked bag to avoid having a carry-on bag pulled aside and opened by a TSO. The most common mistake travelers make when appearing at the checkpoint is having a large liquid container in their carry-on bag. If you are traveling with an infant, most items in your diaper bag are actually exempt from TSA's liquids rule. Breast milk, powdered formula, baby food and snacks, bottles and sippy cups are all allowed to fly. This also goes for liquid and cream medications. Please separate these items from your bag and place them into a different bin for X-ray screening. If your item alarms, additional screening may be required.
Car seats, strollers and pet carriers. Be sure to contact your airline before your flight. You will want to make sure your car seat, stroller or pet carrier is able to fly with you. Please remove children from strollers and car seats before going through screening. Follow officer instruction regarding pets and never send them through the X-ray machine. Be sure to remove any loose items and place them in a bin or on the X-ray belt for screening. Collapse or fold large items and submit them to the X-ray machine. If your item is too large to be screened via X-ray, then it will have to undergo a visual and physical inspection by a TSO. We do not want to see you struggle, so if you need help, all you have to do is ask. An officer is always available to lend a helping hand.
Have acceptable ID out and ready. Adult passengers 18 years and older must show valid identification at the airport checkpoint in order to travel. To strengthen identity verification, TSA has been deploying Credential Authentication Technology (CAT) units to confirm the authenticity of a passenger's identification credential, flight details and screening status – without having to scan a boarding pass. With CAT, passengers only need to provide their acceptable photo identification to the TSO.
Be aware of new checkpoint screening technology. TSA uses a variety of security methods and technologies to secure our transportation systems. Screening protocols can be unpredictable and may vary from airport to airport depending on available technology and the current threat environment. Some airports have installed new state-of-the-art Computed Tomography (CT) scanners which significantly improve threat detection capabilities for carry-on bags and reduce physical searches of bag contents for prohibited items. CT units give TSOs the ability to review 3D images of passengers' bags and reduce physical searches of bag contents for prohibited items. Passengers screened in security lanes with CT units do not need to remove their 3-1-1 liquids or laptops, but they must place every carry-on item, including bags, into a bin for screening.
Just @AskTSA. If you have a question about the security screening process, just ask us! TSA is active on most social media platforms where travelers may send their questions. Tweet @AskTSA or send a Facebook message to AskTSA. Engage with our virtual assistant instantly or text directly with an AskTSA team member in real-time from 8 a.m. – 6 p.m. Eastern, 365 days a year at TRAVEL or 275-872. TSA's social media accounts provide helpful security tips and guidance—often in a humorous way, so please follow us on Instagram, X (formerly Twitter) and Facebook. You may also contact TSA by calling (866) 289-9673 for automated information anytime or for a representative 8 a.m. – 11 p.m. ET weekdays and 9 a.m. – 8 p.m. ET weekends/holidays.
Request Special Assistance. Contact TSA Cares 72 hours prior to traveling if you or someone you're traveling with requires special accommodations during the airport security screening process. TSA Cares is a helpline to assist travelers with disabilities and medical conditions. TSA Cares may be reached online at http://www.tsa.gov/contact-center/form/cares or by phone at (855) 787-2227 or federal relay 711. If you're already at the airport, inform the TSO if a child or family member has a disability, medical condition or medical device, and advise the officer of the best way to relieve any concerns during the screening process. Parents may carry their child through screening to ease the screening process. The TSO will not remove a child from his/her mobility aid, wheelchair or scooter.
Travel with ease with TSA PreCheck and ensure you have the TSA PreCheck mark on your boarding pass. Our trusted traveler program now has 90 participating airlines, is available at over 200 airports and has two authorized enrollment providers. Most applicants get a Known Traveler Number (KTN) within 3-5 days and 99% of members wait 10 minutes or less in a screening lane. TSA PreCheck passengers travel with ease and keep their shoes, belts and light jackets on and keep laptops, 3-1-1 liquids and food items in their bags. If you already have TSA PreCheck, your kids 12 and under may join you in the TSA PreCheck screening lane. Children 13-17 may join enrolled adults in the dedicated lanes when traveling on the same reservation and if the TSA PreCheck indicator appears on the child's boarding pass. TSA PreCheck passengers must ensure that their KTN along with correct date of birth is in their airline reservation.