Atlanta Hawks pick Kobe Bufkin, Seth Lundy in 2023 NBA Draft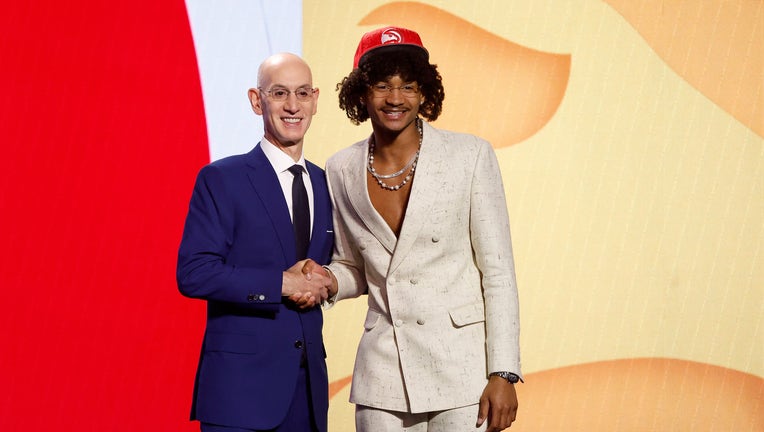 article
ATLANTA - The Atlanta Hawks have chosen a Wolverine as their top pick in the 2023 NBA Draft.
The Hawks selected Michigan's Kobe Bufkin at the No. 15 spot in the first round of the draft.  
After the big announcement, the Big 10 player embraced his mom, who was overcome with joy.
When asked about the pick, Bufkin said it was "a dream come true."
"I'm just looking forward to being in the ATL and being competitive and going hard," he said.
Bufkin leaves Michigan after his sophomore year, where he averaged 14 points and four and a half assists per game.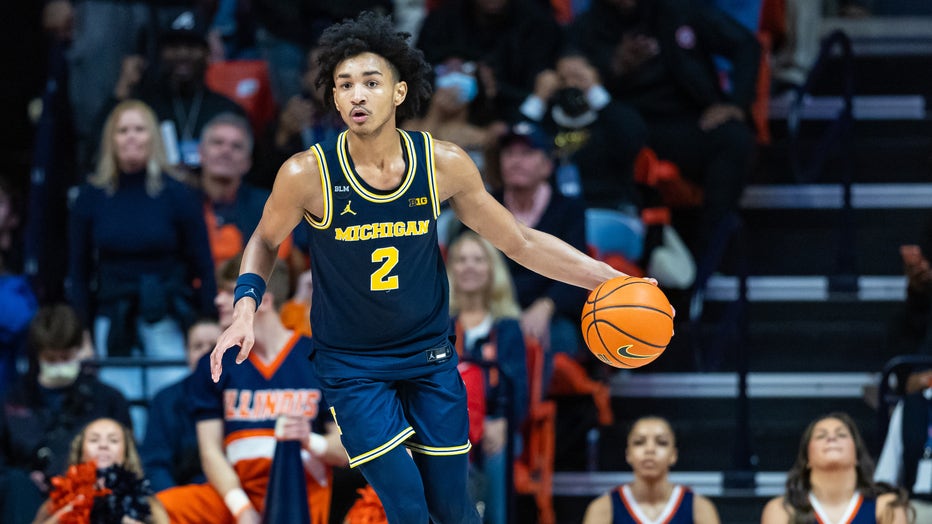 Kobe Bufkin #2 of the Michigan Wolverines brings the ball up court during the game against the Illinois Fighting Illini at State Farm Center on March 2, 2023 in Champaign, Illinois. (Photo by Michael Hickey/Getty Images)
He is listed as a guard at 6'5" and showed massive improvement from his freshman year in every category.
Scouts say the best part of Bufkin's game is his ability to create space and get to the bucket. They also say he's one of the most hard-working and smartest players to come through the Michigan program.
Hawks General Manager Landry Fields told NBA.com that Bufkin is an "unbelievable person" who is "in love with this game." 
"When we spoke with him in Chicago, that was another huge moment for me. He's just very mature, the way he sees the game, the feel, the IQ, the confidence that he has as well," Fields said. "Just a very fluid type of player. He can play on ball and off ball and defends and that's big for us as well."
Bufkin helped lead Michigan to back-to-back postseason appearances in the 2022 NCAA tournament and the 2023 NIT.
Overnight, the Hawks picked Seth Lundy in the second round.
The Penn State guard is said to be a strong shooter - making 40% from three-point range on more than six attempts per game last season.
"He was here for our last workout and he's a guy we monitored. He really caught our eye at the combine and has an elite skill in shooting. He plays with toughness and he came out here and lit it up in front of us. That's part of who he is. He's been doing that for a long time at Penn State," said Fields. "He's a guy where you can never have enough shooting and again, this is a character fit. These are guys that we want to build with that make it fun to build with, and guys that we know are going to maximize their potential."
Lundy played all four seasons at Penn State and earned a spot on the Big Ten All-Tournament Team.