One brother dead in fatal Decatur house fire, officials say
DEKALB COUNTY, Ga. - At least one person is dead after a home went up in flames in Decatur, fire officials say.
A quiet Saturday evening on Cresta Drive took a tragic turn when flames broke out at a home.
DeKalb County Fire Rescue say two men were inside the home, but one of them did not survive.
Fire officials say when they arrived on the scene around 7 p.m., they saw heavy flames and smoke coming from what they later found out was a car port on the back side of the home. That's where they say they discovered the body of the now deceased victim.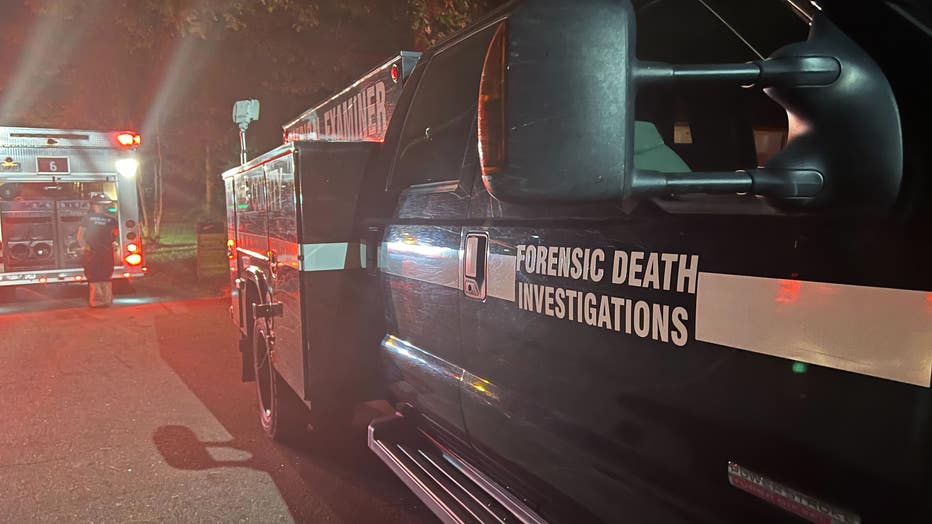 Forensic Death Investigations on site at a house fire in Decatur. (FOX 5 Atlanta)
Fire officials have not released the victim's identity, but they did say the two men in the home were brothers. The man inside is who called 911.
They say they're still working to figure out what exactly caused the fire and what the victim was doing outside near the car port where that fire was started.