Assault warrant issued for former Falcon Abraham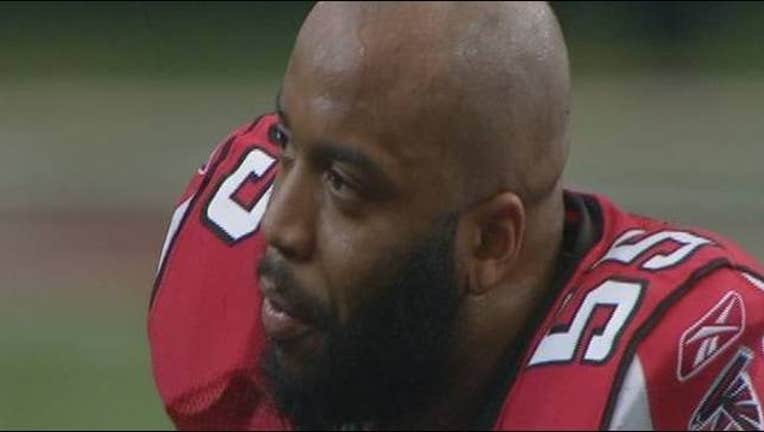 The warrant charges the former Pro Bowl defensive end with battery in an incident investigators say involved Abraham's estranged business partner. The man claims he saw Abraham in the club and "decided to approach Abraham [...] in order to 'squash' the problems" between them. Instead, the warrant shows Abraham punched the man in the face five times.
"Not because he's a celebrity are we just gonna turn a blind eye," said Public Information Officer Carlos Nino. "We take every crime very seriously here in Brookhaven. So, we're [going to] act accordingly."