Arizona man accused of sexually assaulting woman at care facility
PHOENIX - An Arizona man has been arrested for alleged sexual abuse and sexual assault, according to court documents, following an incident involving a woman at a care facility in Phoenix.
The suspect, identified as 77-year-old Emiliano Fausto, was arrested on Saturday, April 22 at a care facility located near Interstate 10 and Van Buren Street. Investigators describe the victim in this incident as an adult female who is living permanently at the care facility due to "limited brain activity and regular seizures."
Fausto, according to court documents, entered the victim's room while the woman was strapped down to a bed to sleep. Fausto, investigators allege, took his pants down before taking the victim's pants down.
Investigators say afterward, Fausto touched the victim in her private areas before getting on top of her, even though the victim told him several times to get off.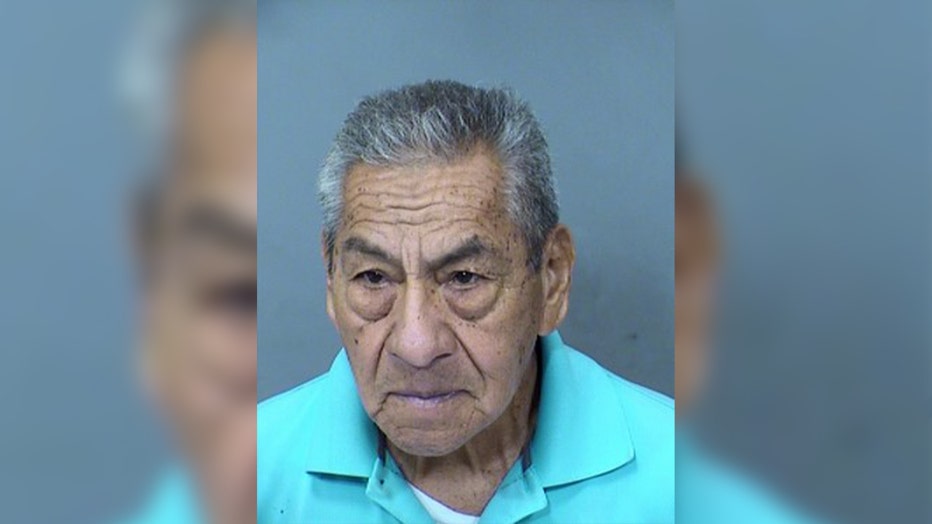 "As [Fausto] was on top of her, a nurse walked into the room to check on the victim. She yelled at him, and he got off of her," read a portion of the court documents.
The victim, according to officials, told detectives that man sexually assaulted her, and touched her inappropriately. In an interview that was done after Fausto was read his Miranda rights, Fausto told detectives that he heard the victim yell for help, and he noticed that her clothes were off of her. The victim, according to Fausto, told him to come near her, and Fausto also alleges the victim said something to him of a sexually suggestive nature, after which he left the room.
"The [defendant] stated that he never touched the victim, and when asked if we would find his DNA on the victim, he stated that he never touched her, and he is not capable of doing this thing," read a portion of the court documents.
According to court documents, a judge has set a $50,000 cash-only appearance bond for Fausto, despite the state recommending a $100,000 cash bail. Should Fausto make bond, he will be placed under electronic monitoring, and will be banned from caring for, or having physical custody of, any incapacitated or vulnerable person while the case is pending.
Where the incident happened