Applications being accepted for Atlanta's Summer Youth Employment Program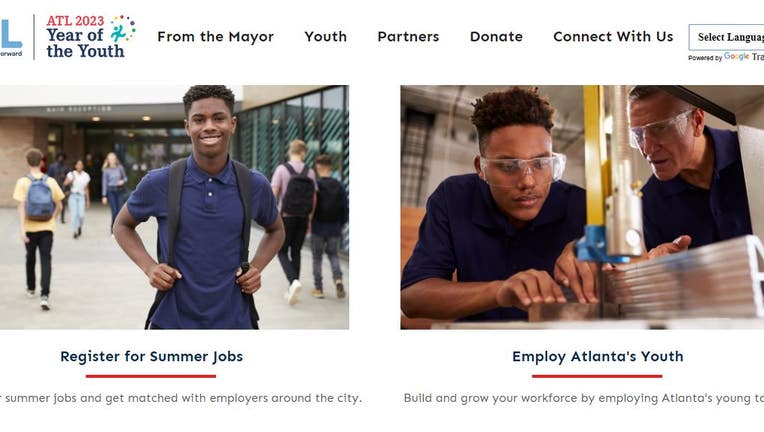 article
ATLANTA - On Tuesday, Mayor Andre Dickens announced the launch of the City of Atlanta's 2023 Summer Youth Employment Program, continuing his commitment to the Year of the Youth. The program is open to young people aged 14 to 24 and provides opportunities for them to explore career interests and build work-related skills. The Mayor has challenged Atlanta's public, private, philanthropic, and nonprofit community to employ even more young people this summer than last year when over 3,000 young people were employed through the program.
"Last year, we employed more than 3,000 young people during the summer, and we want to hire even more this year. It wasn't too long ago that I was just a kid from Adamsville looking for a chance to work. I'm committed to creating opportunities for young people across this city during the Year of Youth," Mayor Dickens said.
Young people are encouraged to register for the program through the Summer Youth Employment Program website. The program provides a variety of diverse experiences, including film and entertainment, financial literacy, de-escalation, STEM preparation, entrepreneurship, and retail, among other areas.
Employers interested in participating in the Summer Youth Employment Program can visit the program's website for additional information. The program aims to build and grow the workforce by employing Atlanta's young talent. The Mayor stressed that this generation of young minds is tech-savvy, ambitious, and ready to create positive and significant impacts in moving Atlanta forward.
For more information about the City of Atlanta, please visit www.atlantaga.gov or watch City Channel 26. Follow the City of Atlanta on Facebook and Twitter @CityofAtlanta. The Associated Press reminds reporters to capitalize the name of the program when writing about it.