Another Alabama inmate killed inside state prison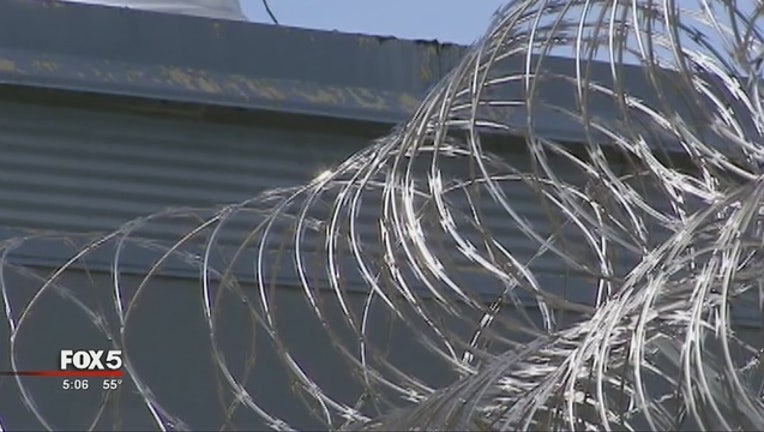 article
ELMORE, Ala. (AP) - An Alabama inmate was stabbed to death Sunday at a state prison, the third state inmate killed in 10 days.
DeMarko Quinta Carlisle, 36, died from multiple stab wounds after an altercation in one of the dorms at Elmore Correctional Facility on Sunday, according to a statement from the Alabama Department of Corrections. Carlisle was serving a life sentence after being convicted of robbery in 1999.
Prison officials said state inmates David Menuel Carter, 37, and Corey Mirell Hughes, 21, were detained as suspects in the attack. The department said Carter and Hughes will be charged in Carlisle's death. A motive for the stabbing is not known at this time, a department spokesman said.
It is the second stabbing death at the prison this month.
Grant Mickens was stabbed to death at the same institution on Feb. 16, and another inmate was charged with his murder. The same day, inmate David Sanders was found beaten in his cell after an attack at the Staton Correctional Facility in Elmore.
Sanders died from his injuries at a Montgomery hospital on Feb. 18. Four inmates were detained as suspects in Sander's death.
Prison officials say the three killings aren't related.
Alabama prisons have been criticized for being overcrowded and understaffed. The state prison system has experienced an increase in both inmate-on-inmate and inmate-on-officer assaults over the last six years. The increase has come along with a department staffing decline.
Elmore houses nearly twice the number of inmates the facility was originally designed to house. Staton houses nearly three times the number of inmates the facility was originally designed to house.
There were 195 assaults with serious injury last fiscal year in state prisons, according to Department of Corrections statistics.
Lawmakers are considering a proposal by Gov. Robert Bentley to construct new prisons and close older ones. The Senate Judiciary Committee is expected to vote Wednesday on the $800 million project.