Airline passenger tweets heartfelt moment of flight supporting Orlando victims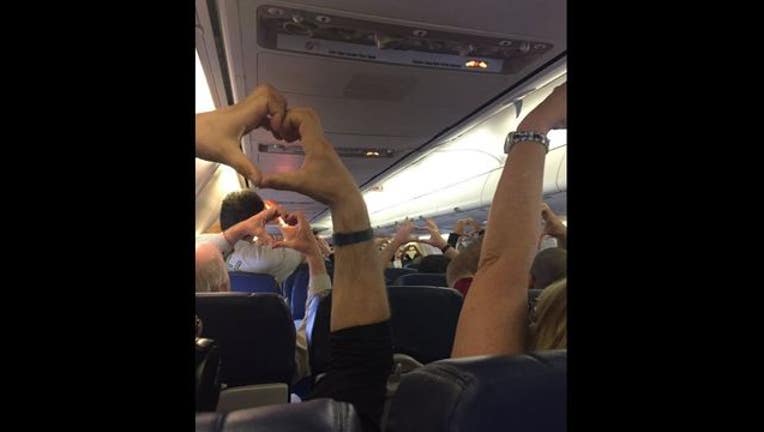 article
Carrie Wolk, a passenger on a Southwest Airlines flight from Newark Liberty International Airport to McCarran International Airport on Monday tweeted a moment shared between crew members and passengers.
Wolk tweeted "Celebrating love in spite of unceasing hate on Southwest Airlines flights" #loveisloveisloveislove
"Towards the end the flight, an attendant spoke about the Orlando shootings and asked us all to show the love. Everyone clapped and cheered after," said Wolk.
Wolk tweeted to her followers that a Southwest crew member created that "beautiful moment."