Adorable Budweiser Clydesdale foal born at ranch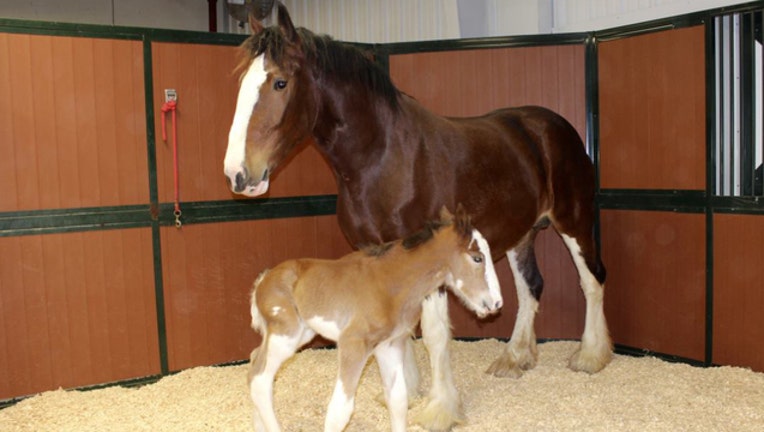 article
BOONVILLE, Mo. - There is a new foal in town at the ranch that's home to the Budweiser Clydesdales.
Not-so-little "Pete" was born Monday weighing in at around 150 pounds at the Warm Springs Ranch, the Clydesdales breeding facility in Boonville, Missouri.
The ranch's tradition is to name the foals using the first letter of the mother's name. In this case, Pete's mother is named "Porsche," and this is her first baby.
This is the 83rd anniversary of the Budweiser Clydesdales, which made their first appearance while delivering a case of Budweiser to the White House to celebrate the repeal of Prohibition.