New details released about shooting after police chase Tuesday in Bartow County
An officer-involved shooting is being investigated in Bartow County. (Aug. 8, 2023)
BARTOW COUNTY, Ga. - An investigation is underway after a suspect led police and state troopers on a chase before opening fire.
According to the Georgia Bureau of Investigation, the Adairsville Police Department, Bartow County Sheriff's Office and Georgia State Patrol received an active shooter BOLO for a blue Chevy Silverado driven by 43-year-old Courtney Wilkerson of Calhoun at around 1:45 p.m. Aug. 8.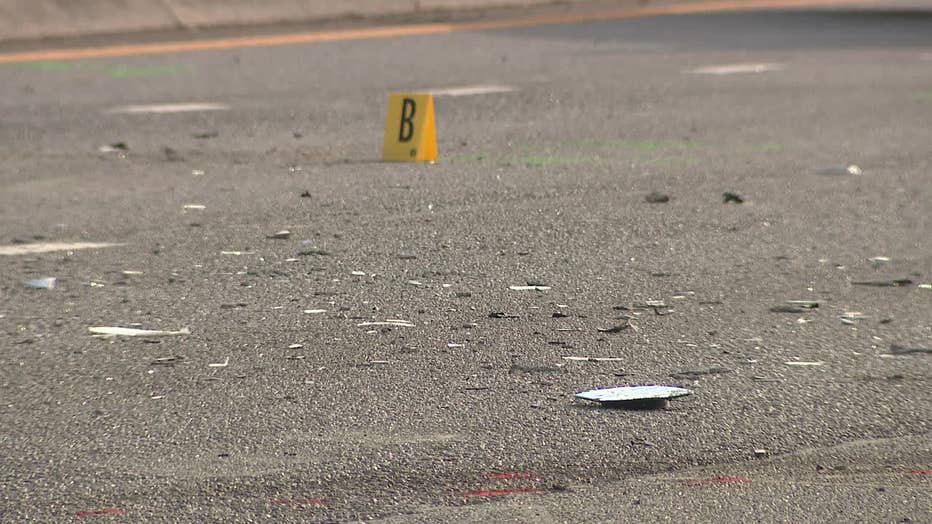 An officer-involved shooting is being investigated in Bartow County. (Aug. 8, 2023)
Wilkerson had reportedly shot at employees at Mannington Mills in Calhoun and then drove to Adairsville where he was spotted by police officers and GSP.
During the chase, Wilkerson allegedly fired on the officers and troopers. Eventually, Wilkerson ran into the rear of a Basic Ready Mix cement mixer and came to a stop in a vacant lot next to a gas station. Wilkerson allegedly continued shooting at the officers who returned fire, critically injuring Wilkerson.
Wilkerson received immediate medical attention and was taken to WellStar Kingstone Hospital. He is in critical condition at this time.
The Georgia Bureau of Investigation was invited to investigate the incident, which is standard procedure anytime an officer is involved in a shooting.
Their investigation remains ongoing.