About 5,000 people could have arrest records wiped clean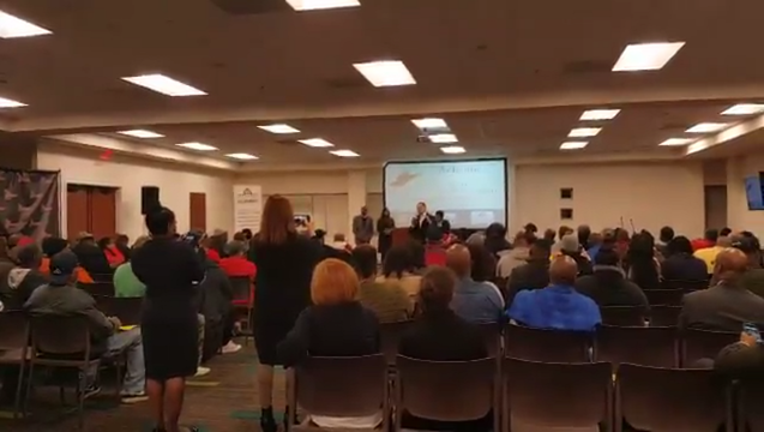 article
ATLANTA - Up to 5,000 people in the Metro could have their arrests removed from their criminal records, according to Fulton County officials.
Hundreds of people packed a room at the Martin Luther King. Sr. Community Resources Complex by Ebenezer Baptist Church, to speak to county officials to determine if they are qualified.
WATCH: Who qualifies and how to apply
Many families said the opportunity would be a dream come true, as their barriers to get jobs or housing would be removed.
"I want to be free- able to get any kind of job," said Eddie Brown, a father of four who said he has trouble finding work to provide for his family due to a past run-in with the law.
"It's hard. It tears your faith up," Brown said, who tells FOX 5 charges in the ordeal were dropped, years before his kids were born.
People who did not attend the informational session can still find out if they are qualified. Fulton County hopes as many people as possible pre-register online on Fulton County's website, to be screened for their records to be expunged.
Fulton County officials hope to expedite the typical 5-month process, to help those eligible for a record expungement to help people get their desired jobs or housing. 
People who are eligible can get their record expunged on April 29. The event is from 10 a.m. to 4 p.m. at the Martin Luther King. Sr. Community Resources Complex at 101 Jackson St. NE, Atlanta, 30312.