1 dead, 3 injured in I-75 crash in Atlanta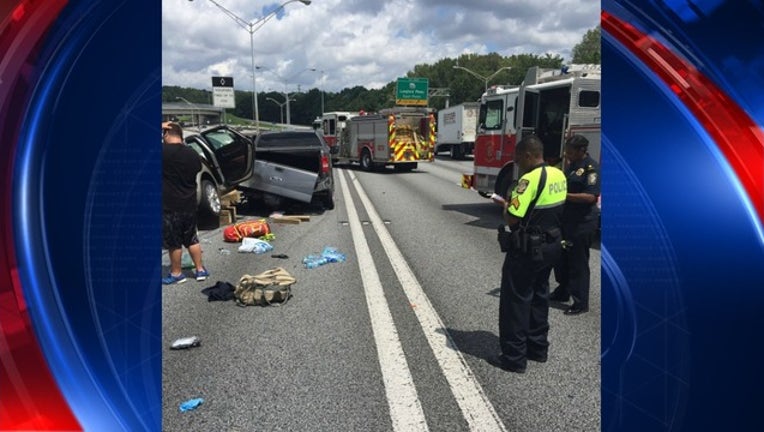 ATLANTA - An early morning accident on Interstate 75 northbound near Langford Parkway Thursday afternoon killed one and injured three others.
Atlanta Fire Rescue said a Ford pickup truck was stopped on the left shoulder, partially blocking the HOV lane. The four people who were riding in the truck were outside trying to change a flat when a gold Cadillac ran into the truck and fatally struck one of the people on the side of the road.
The three other occupants were transported to Atlanta Medical Center. There were no reports of injuries to anyone in the Cadillac.
Three lanes of traffic were blocked while emergency crews worked the scene.
The Georgia State Patrol is investigating the crash. No word on any charges.