Homebuyers find opportunity in declining mortgage rates: Freddie Mac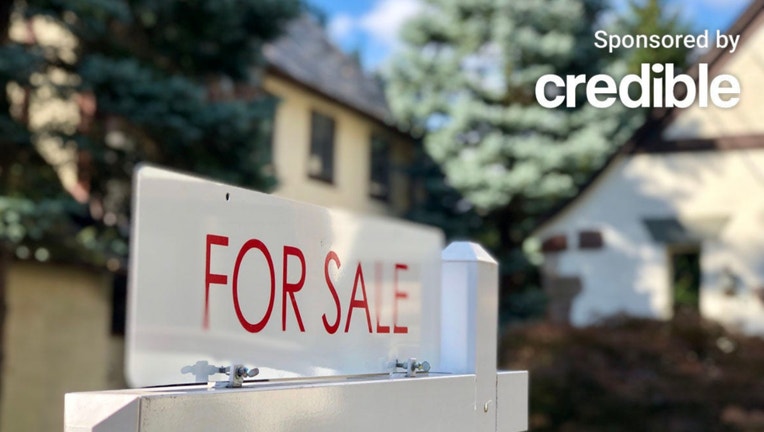 article
Mortgage rates dropped for a third week straight as the market continued to react to the economic uncertainty created by the recent instability in the banking sector, according to Freddie Mac.
The average rate for a 30-year fixed-rate mortgage dropped to 6.32% for the week ending March 30, according to Freddie Mac's Primary Mortgage Market Survey. That's down from the previous week when it averaged 6.42%. Mortgage rates, however, remained well above last year when it was 4.67%.
The average rate for a 15-year mortgage was 5.56% last week, down from 5.68% the week before and up from 3.83% last year.  
The three-week decline in mortgage rates has helped to create affordability for some homebuyers. Still, sellers haven't been as quick to return, which could create supply issues, according to Freddie Mac Chief Economist Sam Khater.
"Economic uncertainty continues to bring mortgage rates down," Khater said. "Over the last several weeks, declining rates have brought borrowers back to the market but, as the spring homebuying season gets underway, low inventory remains a key challenge for prospective buyers."
If you are looking to take advantage of lower mortgage rates by refinancing your mortgage loan, or are ready to shop for the best rate on a loan, consider visiting an online marketplace like Credible to compare rates, choose your loan term and get preapproved with multiple lenders at once.
Final fourth quarter GDP estimate confirms slowdown in economic growth
Mortgages may be harder to get this spring, economist says
The Federal Reserve acknowledged that recent instability in the banking sector could spur further tightening of credit. This would make it harder and more expensive to borrow money but could help push the economy in the direction of slower growth and toward the Fed's inflation target.
The Fed raised rates by 25 basis points at its latest meeting, bringing the federal funds rate to a targeted range of 4.75% to 5%, the highest level in 15 years. Fed Chair Jerome Powell said that the central bank remains committed to bringing inflation, which is currently at 6%, to a 2% target rate. 
"More expensive, stricter lending helps to usher in the long-term health of the economy, but the downside is that borrowing for large purchases, including a home purchase, may be relatively more challenging in the short term," Realtor.com economic data analyst Hannah Jones said in a statement.
If you want to take advantage of interest rates before they potentially go up, you could consider shopping for the right mortgage. Visit Credible to speak with a mortgage expert and get your questions answered.
Apple Pay Later launches after a six-month delay
Low inventory is another challenge for buyers
Homebuyers may also find that low housing supply could be another challenge this spring, according to a recent Realtor.com report.
Homes newly listed for sale in March decreased by 20.1% compared to the same time last year and new listings remain 29.7% below pre-pandemic 2017 to 2019 levels, the report said. A limited housing supply could challenge buyers looking for a bargain this spring buying season.
"Signs show that buyers are active in the spring housing market, even if they aren't as numerous as they were during the pandemic," Danielle Hale, Realtor.com's chief economist, said in a statement. "Amid fewer new choices on the market and still rising home prices, home shoppers have shown that they are very rate sensitive, only jumping back in the market when rates dip, and so what happens with rates this spring will likely play a strong role in determining whether the housing market bumps along or picks up speed this year. 
"With so much built up equity, home sellers are still faring well, but many are sitting on the sidelines," Hale continued.
The slowdown in home prices and lower interest rates have made buying a home more affordable for some. If you are ready to shop for a mortgage loan or are looking to refinance an existing one, you can use the Credible marketplace to compare rates and lenders and get a mortgage preapproval letter in minutes.
Rising number of Americans choose bankruptcy to deal with unmanageable debt: report
Have a finance-related question, but don't know who to ask? Email The Credible Money Expert at moneyexpert@credible.com and your question might be answered by Credible in our Money Expert column.