Mortgage rates inch to the highest level so far this year: Freddie Mac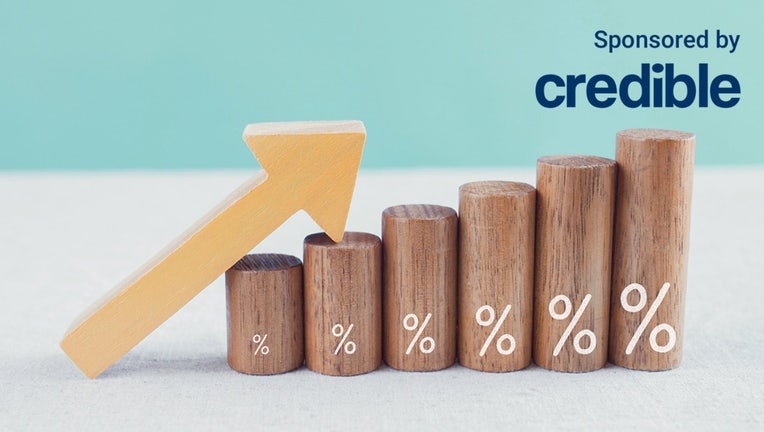 article
Rising mortgage rates and low housing supply continued to make homebuying a challenging prospect for would-be buyers, according to Freddie Mac.
The average 30-year fixed-rate mortgage increased to 6.81% for the week ending July 6, according to Freddie Mac's latest Primary Mortgage Market Survey. That's up from the previous week when it averaged 6.71%. A year ago, the 30-year fixed-rate mortgage averaged 5.3%. 
The average rate for a 15-year mortgage was 6.24%, up from 6.06% last week and up from 4.45% last year.   
Mortgage rates have hovered between 6% and 7% since the beginning of the year, reacting to economic data and the Federal Reserve's interest rate policy. The central bank has already raised rates 10 times in 2022 and 2023 to bring inflation down to a 2% target. In June, it announced a much-anticipated pause on interest rate increases following continued moderation in inflation.
Federal Reserve Chair Jerome Powell said in a recent statement that inflation remains high and has hinted that the central bank will resort to another two rate hikes this year in order to get closer to a 2% target rate.
"Mortgage rates continued their upward trajectory again this week, rising to the highest rate this year so far," Freddie Mac's Chief Economist Sam Khater said. "This upward trend is being driven by a resilient economy, persistent inflation, and a more hawkish tone from the Federal Reserve. These high rates combined with low inventory continue to price many potential homebuyers out of the market."
If you are looking to buy a home, you can take advantage of lower mortgage rates and shop for the best rate on a loan. You can visit an online marketplace like Credible to compare rates, choose your loan term, and get preapproved with multiple lenders at once.
Subprime-rated consumers have less access to credit – Here's how to improve your score
Housing market recovery delicate, economist says
The housing market recovery is relying on the tricky dynamic between supply, demand, and borrowing costs, according to Keeping Current Matter Chief Economist George Ratiu. 
"The number of homes for sale has been growing, and properties are sitting longer on the market, giving buyers more options and time to decide," Ratiu said in a statement. "At the same time, homeowners have held back from listing, keeping the supply of existing homes in check and driving prices higher." 
That balance is delicate and could be disrupted if the Fed moves forward with further interest rate hikes, according to Candor Technologies CEO Sara Knochel. Buyers in June paid an average 6.6% borrowing rate and spent roughly $2,400 on monthly mortgage payments, according to Candor's June Mortgage Intelligence Report. That's an increase from the approximately $2,300 they paid the previous month when the average 30-year mortgage rate was 6.5%.
"With two more expected rate hikes from the FED this year, borrowers may not see an opportunity to affordably buy a home till 2024," Knochel said in a statement. "Current homeowners considering a move will likely wait till rates improve if they are able to, worsening the available inventory for those who are still in a position to buy.  
"On the plus side, prices may soften with less demand. However, the price benefits are more than overtaken by the rising rates, and borrowers will still be facing less house for the same payment they would have made a year ago," Knochel continued.
If you're trying to find the best mortgage rate, it can help to shop around. Visit the Credible marketplace to compare options from different lenders at once without affecting your credit score.
Growing number of parents say they aren't prepared to pay for college: survey
Mortgage demand hits lowest level in weeks
Demand for mortgages in the first week of July has been the lowest in weeks. Total mortgage application volume dropped 4.4% last week compared with the previous week, according to the latest Mortgage Bankers Association's seasonally adjusted index. 
"The 30-year-fixed mortgage rates were over 6.6% for every week in June, creating a challenging summer market for both home sellers and buyers," Realtor.com Chief Economist Jiayi Xu said in a statement. "For sellers, these high mortgage rates have been compelling existing homeowners to delay their selling and moving plans, despite the fact that home prices are still high and consumers generally agree that it's a good time to sell. 
"In fact, recent data indicated that nearly 82% of home shoppers reported feeling locked-in by their existing low-rate mortgage, while around 1 in 7 homeowners without a selling plan cited their current low rate as their reason for remaining on the sidelines," Xu continued.
If you are ready to shop for a mortgage, you could get a better rate by looking at several lenders. Credible can help you compare interest rates from multiple mortgage lenders and choose the one with the best rate for you.
Biden calls SCOTUS decision "unthinkable," outlines new path to student loan forgiveness
Have a finance-related question, but don't know who to ask? Email The Credible Money Expert at moneyexpert@credible.com and your question might be answered by Credible in our Money Expert column.