Start a successful container garden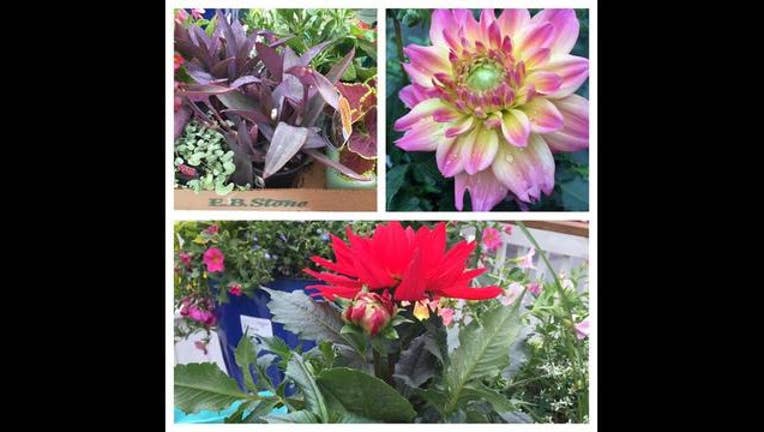 article
Container gardens are just as unique and diverse as regular gardens! There are many different styles of container gardens for your patio, porch and even for inside your home. You can plant traditional flower container gardens or even tasty vegetable gardens. Here are some tips on how to add an instant impact to your homes with spring containers!
The Key to Container Garden Success
Pick Your Container
Many options from glazed, light weight, window boxes, and many more.
Drainage
Make sure your pot or container has a whole in the bottom 
If not, create good drainage by adding a good layer of rock 
Soil
Use a good quality potting mix in containers…not a planting mix
Pike Potting & Container Soil is light and nutrient rich which is essential for container gardens
Use EB Stone Sure Start as you are planting to help stimulate your plants root system
Thriller, Filler, Spiller
Thriller
This provides the height, drama and maybe color for your container garden
If you can view from all sides, plant this in the center. If not, plant towards the back of the container 
Filler
Pick a color scheme and echo that color through all your plants
Foliage plants can be just as pretty as flowering plants
These will be used to fill in your container
Spiller
The spiller will spill over the edge of your container
Get creative
May have to do some maintenance and trim back occasionally 
Finishing Your Container Garden
Fill in around your plants with Pike Potting Soil
During the first watering, make sure and get everything good and wet because it will be the first time the potting soil has gotten wet.
FREE CLASS on Container Gardening this Saturday, March 28 at 9 am
Learn how to plant a lovely container garden for spring. Join us for this free class to learn the basics for planting a beautiful container garden.
Check out www.PikeNursery.com and www.pinterest.com/pikenurseries/for more great ways to bring the joy of gardening into your home.