Skate the Station takes final spin this weekend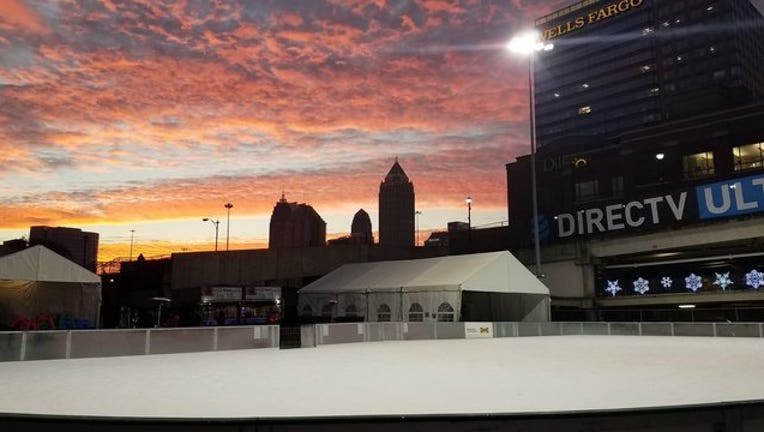 ATLANTA (FOX 5 Atlanta) - It's the largest outdoor ice skating rink in the Southeast – and if you haven't taken a few spins around Atlantic Station's Skate the Station yet, you better make plans to this weekend.
Skate the Station officially wraps up on Monday, January 21st -- giving wannabe Olympians just a few more days to practice their triple axels while gazing at the beautiful Atlanta skyline. 
The rink is open from 4 p.m. to 10 p.m. on Thursday night, Noon to 11 p.m. on Friday and Saturday, Noon to 9 p.m. on Sunday, and Noon to 10 p.m. on Dr. Martin Luther King, Jr. Day (Monday).  General admission for skating is $15 for adults and $12 for children under the age of 12, and there are "Skip the Line" passes available online for $17 plus fees.
Although the final weekend of Skate the Station signifies the end of the holiday season at Atlantic Station, there are still plenty of upcoming events planned, including the Atlanta Winter Beer Fest on Saturday, February 2nd and the sold out DIRECTV Super Saturday Night concert featuring Foo Fighters with Run The Jewels, also on Saturday, February 2nd.
Good Day Atlanta's Paul Milliken spent the morning on the ice at Atlantic Station, getting in a few final laps and learning more about what's planned for the next few weeks there.