Good Day Atlanta Viewer Information Story: May 29, 2015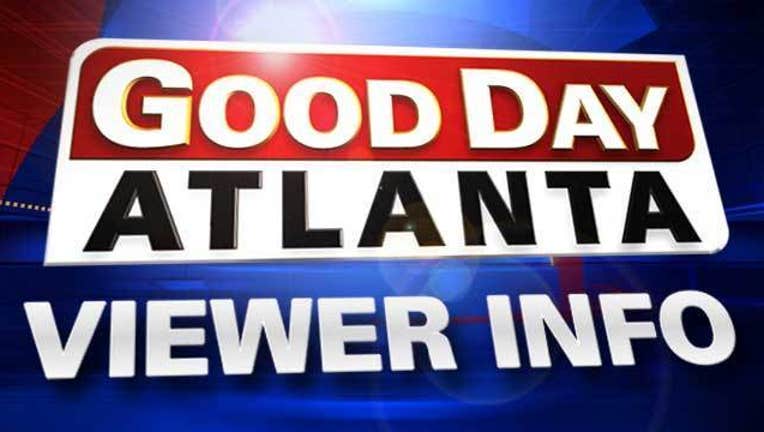 article
Burgers With Buck: The origin of its name dates back to before 44 BC, but the origin of the Caesar Burger at The Brickery Grill and Bar in Sandy Springs dates back to 1968, when Bruce and Sally Alterman were in college at the University of Oklahoma. And when they decided to open their restaurant in 1992, they knew they had to create their own version of the burger they enjoyed so many times in their college days in Norman, OK.
It was a great idea, you might even say a Boomer for these two Sooners. Despite a wide and varied menu that includes seafood, steak, and ribs, The Caesar Burger is considered one of the specialties of the house. And when it caught the attention of the wide and varied staff of Burgers With Buck, we headed to Sandy Springs to check it out for ourselves.
It was so good that not even an uninvited member of the Good Day Atlanta staff (who will remain nameless, Paul Milliken) who just showed up to crash the #BWB party, could ruin the experience.
For more information on the Caesar Burger at The Brickery in Sandy Springs, go to their website http://www.thebrickery.com/.
And if you have a favorite burger that you would like to see featured on 'Burgers With Buck', tell me about it at https://www.facebook.com/BuckFOX5 or https://twitter.com/BuckFOX5.
Fundraiser Brings Together Classic Cars And Barbeque: Classic cars and barbeque might not sound as practical as bricks or stone, but those two elements are the building blocks for one construction company's successful annual fundraiser.
On Saturday, May 30th, Choate Construction's Atlanta office will hold its sixth annual Cars & 'Q For The Cause. The event bring together dozens of classic, muscle, and exotic cars -- as well as barbeque, live music, and a raffle. Money raised during Cars & 'Q For The Cause go to the Cystic Fibrosis Foundation, something close to the heart of CEO Millard Choate and his daughter Emily, whose friend was diagnosed with Cystic Fibrosis 25 years ago.
Good Day Atlanta's Paul Milliken got a preview of this incredible car show this morning, and also talked to some folks with strong ties to the cause it supports.  For more click here.
Atlanta Food & Wine Festival: Sweet Corn Relish recipe with Southern Living Test Kitchen Director Robby Melvin and AFWF Festival Co-Founder Dominique Love. For more information on the festival click here.  To get social with Robby Melvin or Southern Living click here.
Actress Brianna Brown stops by Good Day Atlanta straight from the set of "Devious Maids." For more on Brianna Brown click here.
Actress and Advocate KeKe Palmer To Receive Urban League of Greater Atlanta Spirit of the League Award this weekend. Today she stops by Good Day Atlanta to talk about the big event and her involvement in it.
Friday, March 29 at Noon at Twelve Hotel, Atlantic Station, 361 17th St. Atlanta 30363.
For more information click here.