DIY buttered popcorn doughnuts with Pastry Chef Anna Gatti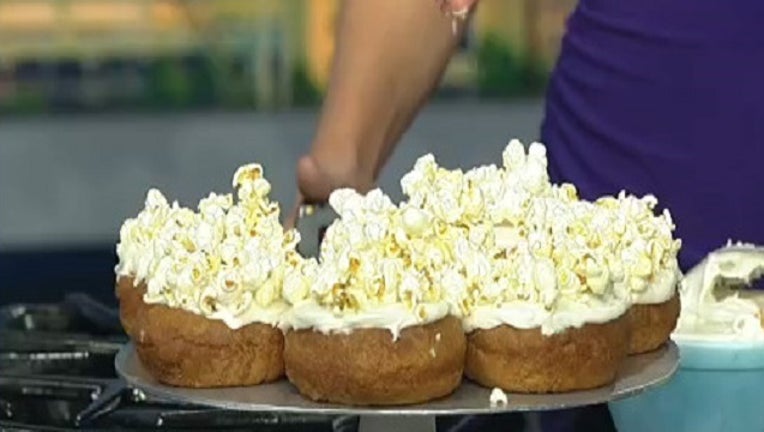 ATLANTA (FOX 5 Atlanta) - Doughnut Dollies stops by Good Day Atlanta with a fun do it yourself doughnut idea for movie night with the family.
Pastry Chef Anna Gatti talks to Good Day Atlanta's Alyse Eady about how to create your own buttered popcorn doughnuts. 
 For more information click here.