Bargain hunters prepare for 'treasure' hunt in Sandy Springs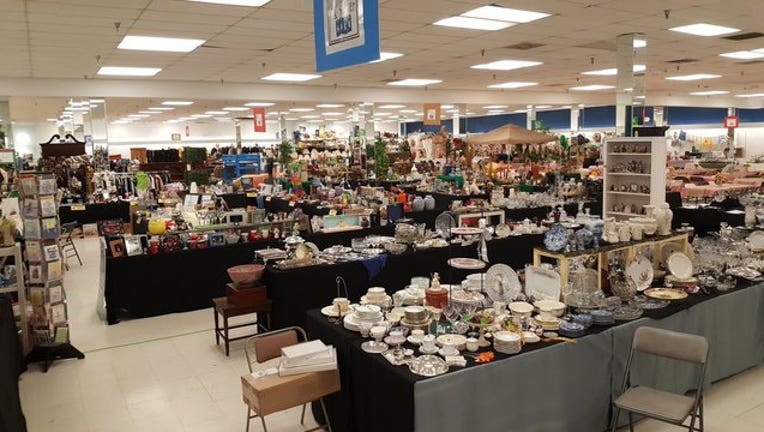 article
SANDY SPRINGS, Ga. - It's a long-running fundraiser that bargain hunters wait all year for -- and if you're a fan of thrift shopping, there's no telling what "treasures" you'll find this weekend.
Tossed Out Treasures is an annual fundraiser for The Sandy Springs Society, a charitable organization that raises money and donates it to several non-profit agencies throughout the city of Sandy Springs.
WATCH: Join Paul as he takes a tour of some of the Tossed Out Treasures up for grabs

Tossed Out Treasures features thousands of gently-used items for sale, including clothing and accessories, furniture, household items, and more.
The sale takes place Friday, March 17 and Saturday, March 18, and at the end of the event, all unsold merchandise is donated to charity.
WATCH: Join Paul as he tries on some of the upscale clothing at Tossed Out Treasures

The sale takes place in the Old Marshalls Plaza at 6337 Roswell Road in Sandy Springs. 
Good Day Atlanta's Paul Milliken stopped by this year's sale for a look at the treasures that are up-for-grabs!
NEXT ARTICLE: Atlanta escape game makes a splash with new experience