Atlanta jazz singer carries on soulful legacy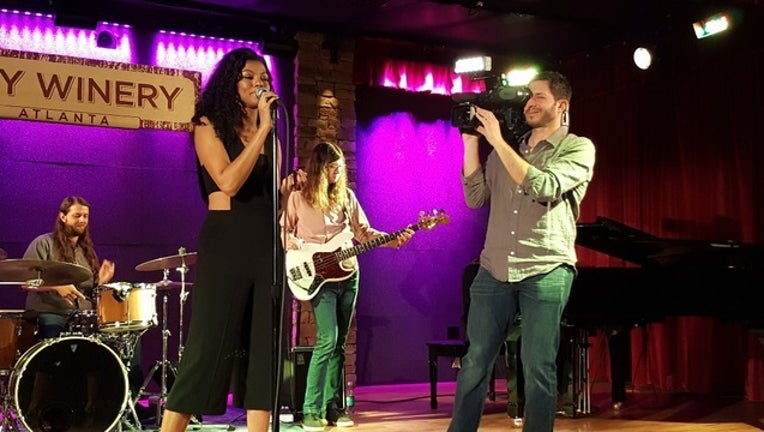 ATLANTA - When Brenda Nicole Moorer performs, she stands on more than just a stage; the Atlanta jazz singer is also standing on the shoulders of many incredible artists who came before her. 
Watch and listen to her beautiful voice in this video.
Moorer is currently preparing to release her sophomore album, Brand New Heart, preceeded by the single "Re-Imagine," a song she says perfectly encapsulates the album's theme of rebirth.  Moorer's roots in jazz music stretch back to her childhood, during which time the singer remembers listening to cassette tapes of Billie Holiday and Nina Simone and teaching herself to sing along with the jazz greats.  But music is also in Moorer's blood; her grandfather Alvis co-founded the group The Esquires, who had a big hit in 1967 with "Get On Up" and performed together for decades.  "Our house was kind of like the party house, so all the family would come over and we would have, you know, our family talent show, and we would do our thing," she remembers.  "And I honestly was scared to sing for a long time, because I was surrounded by so many great singers." 
Brenda Nicole Moorer recently spent some time with Good Day Atlanta's Paul Milliken at City Winery Atlanta to talk about her new album and to perform a few cuts with her band.  But she also got a big surprise when our record-collecting reporter showed off a unique piece of Moorer's musical history!
NEXT ARTICLE: Broadway's 'Phantom' takes over Atlanta's Fox Theatre