At 8 months old, Max is working hard to become a service dog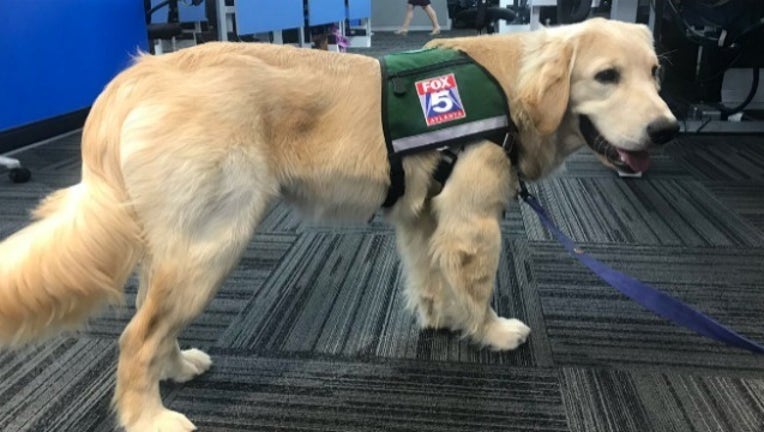 ATLANTA - "Operation Max" continues at FOX 5, where a small team of employees are helping teach the Golden Retriever to become a service dog for a veteran in need of assistance. 
Max and his "American Heroes" litter were born on October 23, 2016 at Canine Assistants, which is a non-profit based out of Milton. The organization places 75-100 dogs annually that work as service dogs, seizure response, and companions.
It's hard to believe, but Max is now 8-months-old. He started at FOX 5 back in January, when he was just 12-weeks-old. 
Each week, Max stays with one of his fosters from the FOX 5 staff in their homes. He comes to work every day with his current foster and stays right by his person's side. He also socializes with other FOX 5 employees, greets guests and makes daily appearances on Good Day Atlanta. 
When he's not at FOX 5, Max goes on outings around town, such as shopping and running errands—all the tasks of daily life. The goal is to expose Max to as many people and situations as possible, so that when his education is complete, he will be ready and able to improve the life of his veteran. 
Max makes everyone at FOX 5 very proud, and he's hands down (or "paws down") the most popular employee at the station! 
Stay up to date with Max: