Virginia declares state of emergency ahead of Hurricane Irma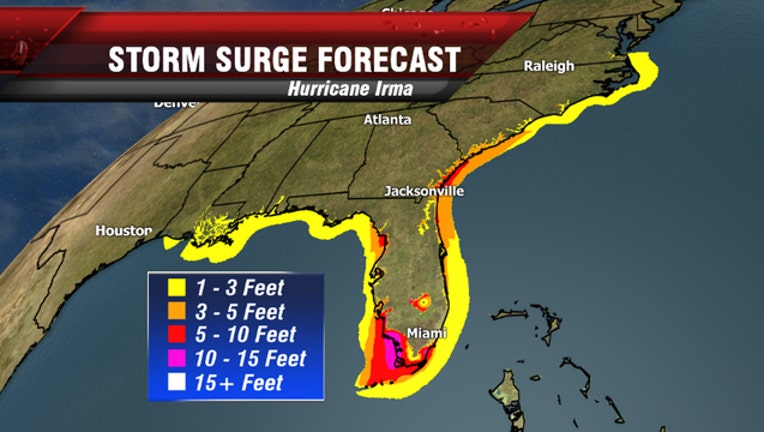 article
RICHMOND, Va. - Gov. Terry McAuliffe has declared a state of emergency ahead of the potentially catastrophic Hurricane Irma making landfall along the East Coast.
The governor said the move would allow Virginia to streamline the process to provide assistance to other states impacted by Irma and prepares the Commonwealth for any potential damage.
"It is unfortunate that just as our nation has begun the process to repair the catastrophic damage from Hurricane Harvey, that we are faced with another extreme storm," McAuliffe said in a written statement. "However, if there is one lesson we can take from the tragic events that occurred in Texas, it is that we must redouble our preparation efforts. The order I issued today is intended to both protect our commonwealth and to make sure we have every option at our disposal to help our neighboring states when Irma makes landfall."
While the track of Hurricane Irma remains uncertain, officials said it appears to be increasingly likely that Virginia may be significantly impacted by the storm. Government officials urged residents to prepare for possible flooding, high winds and potential storm surge.
Officials also urged Virginia residents to consider flood insurance plans for their homes. You can visit floodsmart.gov to apply for a low-cost flood insurance policy for your property. Officials noted it takes 30 days for flood insurance policies to take effect, so it would not be helpful for Hurricane Irma but could help protect homeowners in the future.
Officials also encouraged residents to know their hurricane evacuation zone. To see which zone you live in, click here.