Ophelia becomes remarkable 10th hurricane of season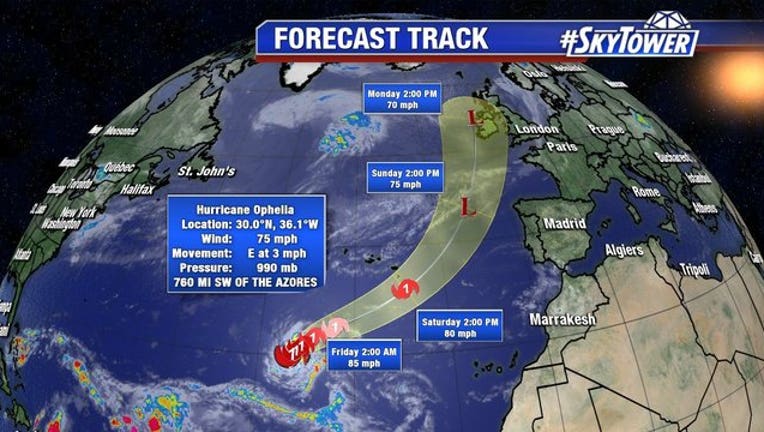 article
TAMPA (FOX 13) - Tropical Storm Ophelia has now become our 10th hurricane of 2017 Atlantic hurricane season.
Ophelia will head east-northeast over the next few days and eventually make more of a northward turn through the weekend. It is currently forecast to stay west of Portugal before bringing gusty winds and rain to Ireland early next week.
LINK: Track Ophelia on MyFoxHurricane.com
It has been a season for the record books so far. Through today, October 11, we've had 15 named storms – 10 of which have been hurricanes, and 5 of those 10 became major hurricanes (Category 3 or higher). On average through this date, we only have nine named storms -- five hurricanes and two major hurricanes.
To add to that, the 10 hurricanes we've had this season have been consecutive – Franklin to Ophelia. The last time we had nine or more back-to-back hurricanes was 1893.
This season has been remarkable in so many ways and there's still another 50 days to go before it's over. Let's hope it stays quiet until then.