Wisler, Braves fall 9-0 to Melvin Upton Jr., Padres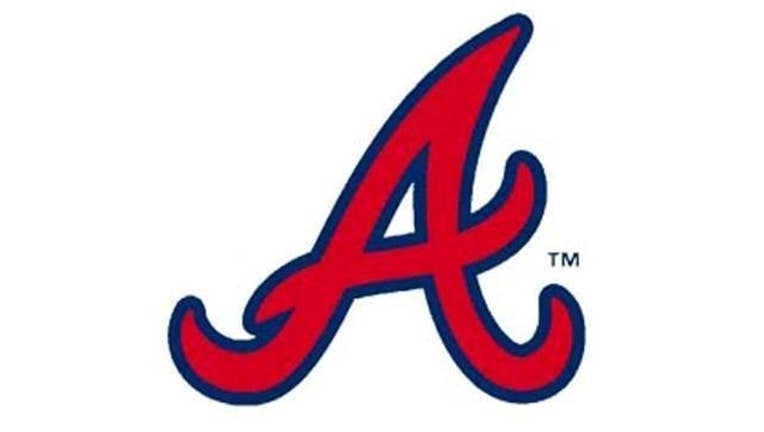 article
SAN DIEGO (AP) — The Atlanta Braves were beaten by a familiar face Tuesday night.
Melvin Upton Jr. hit two two-run home runs against his former team and Yangervis Solarte hit a three-run shot to back James Shields and give the San Diego Padres a 9-0 victory.
Upton, acquired from the Braves in a seven-player trade the day before the season opened, homered in the sixth inning off David Aardsma and in the eighth off Andrew McKirahan to help Shields with a much-needed laugher.
Upton, who has five homers this season, was a late addition to the starting lineup after Will Venable was traded to Texas a few hours before the game.
"It happens all the time," Braves manager Fredi Gonzalez said. "It's just one of those things with the baseball gods. He put two good swings and they were home runs."
Shields (9-5) won for just the second time in 14 starts. It took him eight starts to get his eighth win and then six starts to get his ninth. He held Atlanta to five hits and struck out seven in six innings.
The loss went to rookie Matt Wisler (5-3), who had been the Padres' top pitching prospect before being sent to Atlanta in the big trade on April 5.
Wisler was hit on the right arm by a line drive by Shields in the fifth.
"You want him to go deeper, obviously, but we didn't want to mess around (after) the line drive," Gonzalez said. " But also the pitch count was kind of high and to send him back out there after sitting on the bench it could have stiffen up a little bit.
"I'm sure he will be sore tomorrow. We checked him in here and I think he will be fine for the next start," Gonzalez said.
"I'll be fine," Wisler said. "It was just a curveball to Shields and he put a good swing on it. Luckily I got the out on it. It definitely could be worse. It got me in the triceps. It definitely will be a little sore."
Upton hit an RBI single off Wisler in the fourth before getting doubled off first to end the inning.
Wisler allowed two runs and six hits in five innings, struck out two and walked two.
"I've got to get deeper into games. I try and pride myself in going six or seven (innings) every time out and I haven't done that in my last I don't know how many starts."
Solarte homered into the second deck in left off Ross Detwiler in the sixth, his eighth.
Matt Kemp had a sacrifice fly and two singles, extending his hitting streak to a season-high 11 games. That includes the first cycle in Padres history on Saturday night at Colorado.
The Padres made two blockbuster deals with Atlanta in the offseason. The obtained left fielder Justin Upton in a six-player deal during their big spree in December, and then his brother and closer Craig Kimbrel on April 5.
The Braves have lost 17 of 25.
TRAINER'S ROOM
Braves: 1B Freddie Freeman is scheduled to return from the 15-day DL for Wednesday's series finale. He's been out since Aug. 4 with a strained muscle in his right side.
UP NEXT
Braves: RHP Julio Teheran (8-6, 4.44) is scheduled to start Wednesday's series finale. He got a no-decision in a 6-4 loss to San Diego on June 11.
Padres: RHP Tyson Ross (8-9, 3.40), who lost 4-1 at Atlanta on June 10, is scheduled to start for San Diego.