Suzuki's 2 HRs help Braves' Foltynewicz win again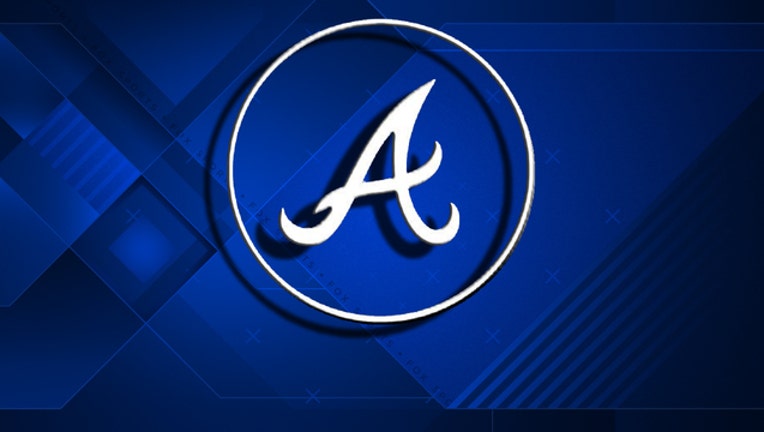 article
PHOENIX (AP) - Mike Foltynewicz began the season as Atlanta's No. 5 starter. He sure looks like No. 1 now.
The 25-year-old right-hander went six strong innings to win again, Kurt Suzuki homered twice and the Braves beat the Arizona Diamondbacks 8-3 on Tuesday night.
Suzuki, just back from bereavement leave for the death of his grandfather, hit a two-run homer off reliever J.J. Hoover (1-1) to break a 2-2 tie and a throwing error by Arizona catcher Chris Iannetta allowed two more to score in a four-run seventh.
Suzuki and Johan Camargo hit consecutive homers off Andrew Chafin in the eighth. Matt Kemp also homered and tripled for Atlanta.
Foltynewicz (9-5) gave up two runs and five hits, striking out nine, to improve to 6-0 in his last nine starts.
"I kind of feel like the kid's starting to believe in himself," Atlanta manager Brian Snitker said. "He's trusting his stuff and he's pitching with a lot of confidence right now."
Suzuki has six home runs in an eight-game hitting streak. He wasn't ready to compare himself to slugging teammates Freddie Freeman or Matt Adams, though.
"When I run into some, it feels good because I don't hit many," he said. "It definitely feels like I'm floating around the bases."
Taijuan Walker held Atlanta hitless through three innings before the Braves got an unearned run in the fourth. Walker, who missed his previous outing for the birth of his first child, limited the Braves to two runs, one earned, in six innings and left in a 2-2 tie.
Walker also hit his first career home run, on an 0-2 pitch no less.
"First time ever," he said. "It was awesome."
Second baseman Brandon Drury's throwing error on a fielder's choice attempt left runners at first and second with one out and Nick Markakis walked to load the bases. Drury's diving stop on Matt Adams' grounder for a force at second allowed the Braves' first run to score, but probably saved another.
Walker turned on Foltynewicz's 0-2 pitch and sent it deep into the left-field seats leading off the fifth to tie at 1. At 455 feet, it was the second-longest home run hit by a pitcher this season. Colorado's Jon Gray hit one 467.
Kemp put Atlanta back on top 2-1 with an opposite field, two-out home run in the sixth, but Arizona squared it at 2-2 when Chris Owings, hitless in his previous 23 at-bats, doubled into the left field corner to bring home J.D. Martinez, who had opened the inning with an infield single.
"We made a little bit of noise. It looked like we were going to break the game open," Arizona manager Torey Lovullo said, "but their starter Foltynewicz stood in his stuff and got through the inning and gave his team a boost."
MANAGER'S TRUST
The Braves have won all of Foltynewicz's last nine starts. He hasn't lost a game since May 27 at San Francisco.
Snitker showed what he thinks of the 25-year-old in the sixth inning. Arizona had tied the game earlier in the inning 2-2 and Foltynewicz survived an 11-pitch at bat to strike out Ketel Marte for the second out.
With left-hander David Peralta coming to the plate and Foltynewicz's pitch count well past 100, the manager easily could have called for a reliever. Instead, he stuck with his starter.
With his 119th and last pitch of the night, Foltynewicz he struck out Peralta a 99 mph fastball.
"I always have that in my back pocket," he said. "I know I can throw that hard every time."
TRAINER'S ROOM
Diamondbacks: Peralta fouled a ball off his left knee in the sixth and went down in pain but stayed in after a visit from the trainer.
UP NEXT
Braves: RHP Aaron Blair, who came to Atlanta as part of the Shelby Miller trade, is expected to make his first big league start of the season in Wednesday afternoon's rubber match, taking the place of Jaime Garcia, who was traded Monday to Minnesota.
Diamondbacks: LHP Patrick Corbin (7-9, 4.43 ERA) closes out the homestand for Arizona. He is 3-0 with a 0.59 ERA in six career games, four starts, against Atlanta.