Report: Falcons very close to contract extension for WR Julio Jones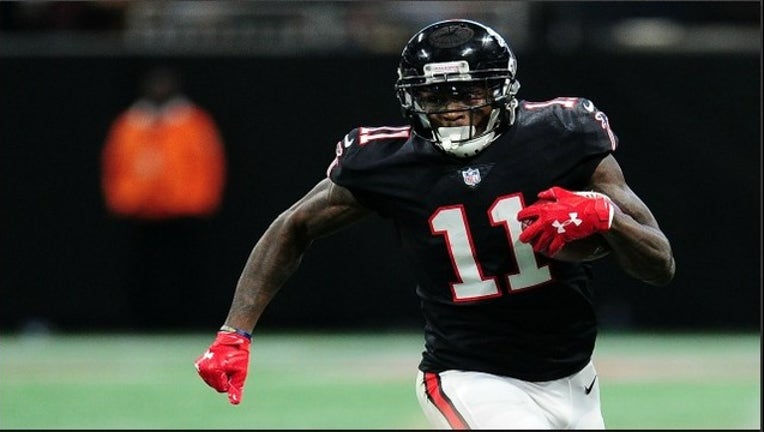 FLOWERY BRANCH, Ga. (FOX 5 Atlanta) - The Atlanta Falcons and Julio Jones are getting closer to agreeing on a contract extension that could make the star wide receiver the highest paid NFL player at his position, according to reports. 
App users: View full article here
According to the Bleacher Report's Mike Freeman, the contract could pay Jones $20 million per year over a four or five-year extension, potentially making the contract worth up to $100 million.
The Falcons Tweeted the report Friday via their official Twitter account that the organization and Jones were moving closer to a major extension. 
In 2015, Jones signed a 5-year $71.5 million dollar contract extension, with $45 million of that guaranteed.
After the team informed Julio earlier in the summer before the 2018 season, that they would not be able to fully renegotiate his contract, Jones skipped offseason workouts at the team's training facility as well as a mandatory minicamp to demonstrate his unhappiness.
RELATED: Falcons release statement on Julio Jones missing minicamp
But ultimately, he did report to training camp on time after the team agreed to make an adjustment to his 2018 salary. At the time, Jones had three years remaining on his deal.
MORE: Falcons: Julio Jones reports to training camp
The Falcons agreed to renegotiate a long-term contract with Julio during the 2019 offseason when he would have two years remains on his deal. The Falcons made an exception for Jones, as the team would normally agree to renegotiate a long-term contract when a player only has one year remaining on a contract.
Jones, 30, led the NFL in receiving with 1,677 yards. He has been selected to six Pro-Bowls and recognized as an All-Pro two times. He has 10,731 career receiving yards and caught 51 touchdown passes over the course of his 8-year Falcons tenure. Jones was drafted by the Falcons number 6 overall in the 2011 draft.